HITZE fireplace inserts
in interior design
A fireplace is not only warmth and comfort, but also above average aesthetics. At HITZE, we focus on modern design of heating devices, thanks to which you have the opportunity to obtain a unique decoration of your living room and other rooms in your home. Free-standing stoves and fireplace inserts can also serve as hearths in garden arrangements and be a way to heat a conservatory or winter garden. 
Check out our ideas on how to incorporate the fireplace into the interior - perhaps one of the ideas will inspire you and create the space you want to relax!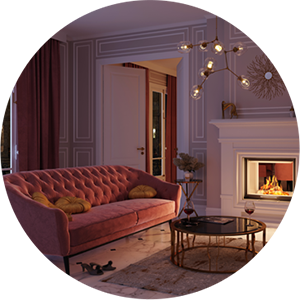 Dodatkowe źródło ciepła i pełna przytulności atmosfera. To najważniejsze powody, dla których decydujemy się na montaż kominka. Obie funkcje są jednak bezpośrednio związane z tym, w którym miejscu domu się on znajdzie. Źle dobrana lokalizacja może nie tylko...
Company data
Stalko spółka z ograniczoną
odpowiedzialnością spółka komandytowa
EU VAT 9482603545
REGON: 361379132
KRS: 0000836475
Contact:
Helpline:
+48 800 880 030
General questions:
export@hitze.pl
Address:
GENERAL:
ul. Solec 24/253,
00-403 Warszawa
OFFICE / WAREHOUSE:
Gdyńska street 32
26-600
Radom