Własne palenisko, czyli ciepło i radość w Twoim domu.

Fireplaces have accompanied people for thousands of years. It was fire that was and is a symbol of warmth, security and shelter. Even today, it is difficult to imagine everyday life without fire, therefore using the right heating devices is the key to comfort and safety. Pozwoli ono zyskać odpowiednią temperaturę pomieszczeń o każdej porze roku, a dzięki swoim niewątpliwym walorom estetycznym, pozwoli stworzyć wyjątkowy klimat w Twoim domu. 
Below you will find a GUIDE that will quickly lead you to choose the right product lineso that the purchased and installed fireplace meets your expectations.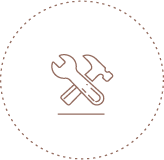 Company data
Stalko spółka z ograniczoną
odpowiedzialnością spółka komandytowa
EU VAT 9482603545
REGON: 361379132
KRS: 0000836475
Address:
GENERAL:
ul. Solec 24/253,
00-403 Warszawa
OFFICE / WAREHOUSE:
Gdyńska street 32
26-600 Radom