Are you interested in a long-term and profitable partnership with a respected Polish fireplace manufacturer?
If so, HITZE is the place for you!
HITZE is a brand with 40 years of experience that is known not only for its technically advanced and aesthetically refined products, but also for its unwavering commitment to customer care.

Our fireplaces - whether they are wood-burning fireplaces, air heating fireplaces, mantelpiece fireplaces, CALMA gas fireplaces or FUENTE patio heaters and bio-fireplaces - are products that meet all possible standards on the Polish and foreign markets. Our reliability means that we can be sure that our customers will enjoy the warmth of our fireplaces for many years.
B2B purchasing platform HITZE
But HITZE is not just about fireplaces. It is first and foremost passionate people who are committed to their work so that every product that leaves our doors is not only safe, but also technically and visually outstanding.
We believe that it is the details that make the whole, which is why in HITZE we focus on the details. Every element of our fireplaces is carefully designed and made from the highest quality materials. In addition, we have our own laboratory that allows us to constantly test and improve our products. As a result, working with us is a guarantee of the best technical performance and high efficiency.

HITZE is a success
Our fireplaces and stoves are appreciated not only on the domestic market. Almost from the very beginning, most of the fireplaces produced are intended for foreign markets. HITZE steel inserts have been appreciated mainly by customers on the German market who recognized ours offer for an exceptionally advantageous in terms of price-quality ratio.
As an international brand, HITZE attaches great importance to meeting the specific expectations of customers all over the world. For this reason, in the past 2 years we doubled the number of models available fireplace inserts. Currently, we have a choice over 100 fireplaces with additional options for personalization.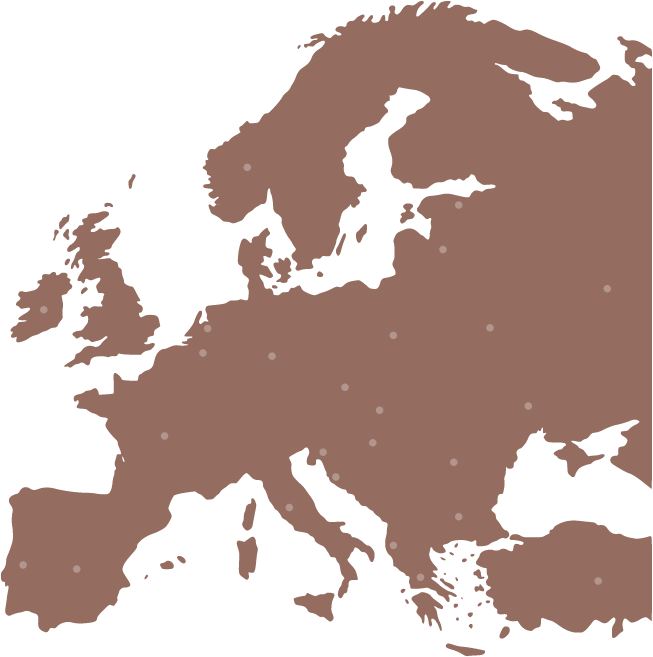 There are people behind every company success. The product development team, the distribution channels and the brand are relatively small and it is only through professionalism, expertise and personal commitment that the HITZE brand has become an important player in the international heating industry in just 5 years.
Mutual respect and support for individual initiatives make the HITZE brand as an employer enjoying recognition in the local labour market. We are proud that the best work for us..
If you are interested in any of the fireplaces in our offer - write or call us. Our specialists will answer your questions and help you choose the best solution. You can also count on support in one of our partner showrooms - together we make sure that customer service is at the highest level. We invite you to cooperation!

Do you have a question?
Ask our specialists!
Do you want to know more about HITZE's offer or have any doubts?
Contact our specialists who will answer all your questions!