Wkłady kominkowe HITZE
w aranżacji wnętrz
Kominek to nie tylko ciepło i komfort, ale również ponadprzeciętna estetyka. W HITZE stawiamy na nowoczesne designy urządzeń grzewczych, dzięki czemu masz możliwość uzyskania wyjątkowego wystroju salonu i innych pomieszczeń w swoim domu. Architekci wraz z firmami instalatorskimi doradzają wykonanie projektów 3D już na etapie budowy domu. 
Sprawdź nasze pomysły na wkomponowanie kominka do wnętrza – być może któryś z nich będzie dla Ciebie inspiracją i pozwoli stworzyć wymarzoną przestrzeń do relaksu!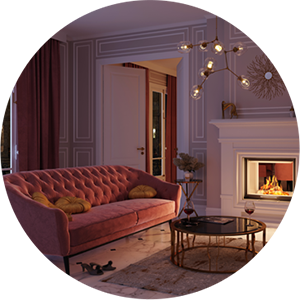 Dodatkowe źródło ciepła i pełna przytulności atmosfera. To najważniejsze powody, dla których decydujemy się na montaż kominka. Obie funkcje są jednak bezpośrednio związane z tym, w którym miejscu domu się on znajdzie. Źle dobrana lokalizacja może nie tylko...
Dane firmy:
Stalko spółka z ograniczoną
odpowiedzialnością spółka komandytowa
NIP: 9482603545
REGON: 361379132
KRS: 0000836475
Adres:
OGÓLNY:
ul. Solec 24/253,
00-403 Warszawa
BIURO / MAGAZYN:
ul. Gdyńska 32,
26-600 Radom