Wood-burning fireplaces
od HITZE
Each of us can choose one of the many heating devices available on the market. They differ in parameters, functions and, above all, the type of fuel used. Among them there are solid fuel fireplace stoves, among which those powered by wood stand out. Ecological, highly efficient and easy to use, they allow to heat any building and give thermal comfort to its users.
In the HITZE, we create heating devices that are environmentally friendly. We want to deliver to our customers proven, safe solutions with the highest heating efficiency - in this way, we have gained the trust of thousands of families in Poland and abroad.

HITZE is more than 100 models of wood-burning heating devices, which are developed on the basis of specialized projects and which are created using the latest technology and the best materials. Our offer includes free-standing stoves and built-in fireplace inserts - both air fireplace inserts and water jacketed.
We offer durability, efficiency and environmental friendliness of solutions, giving you a huge choice - you can choose different glazing (from 39 to 120 cm), accessories and, of course, parameters/size of the equipment.
Choose well - we will help you with that!
TRINITY fireplace inserts
A modern fireplace insert guarantees not only adequate thermal comfort, but also an excellent climate and family atmosphere. Everyone who wants to combine aesthetics with functionality should check TRINITY fireplace inserts, which are a manifestation of creativity of HITZE designers. These are the first fireplaces in the offer to have a three-sided vision of the fire, which makes them unique, proving themselves in every house.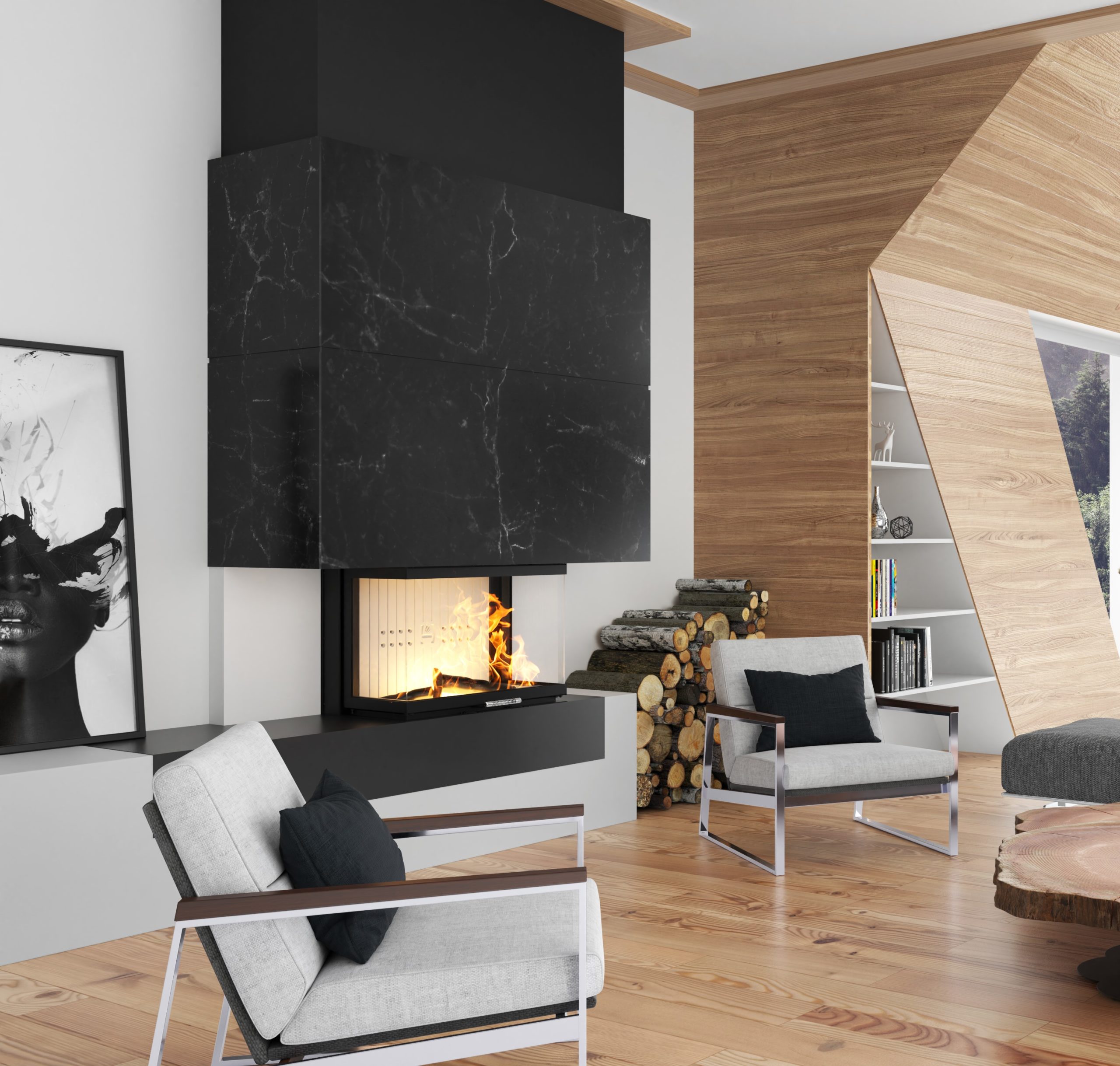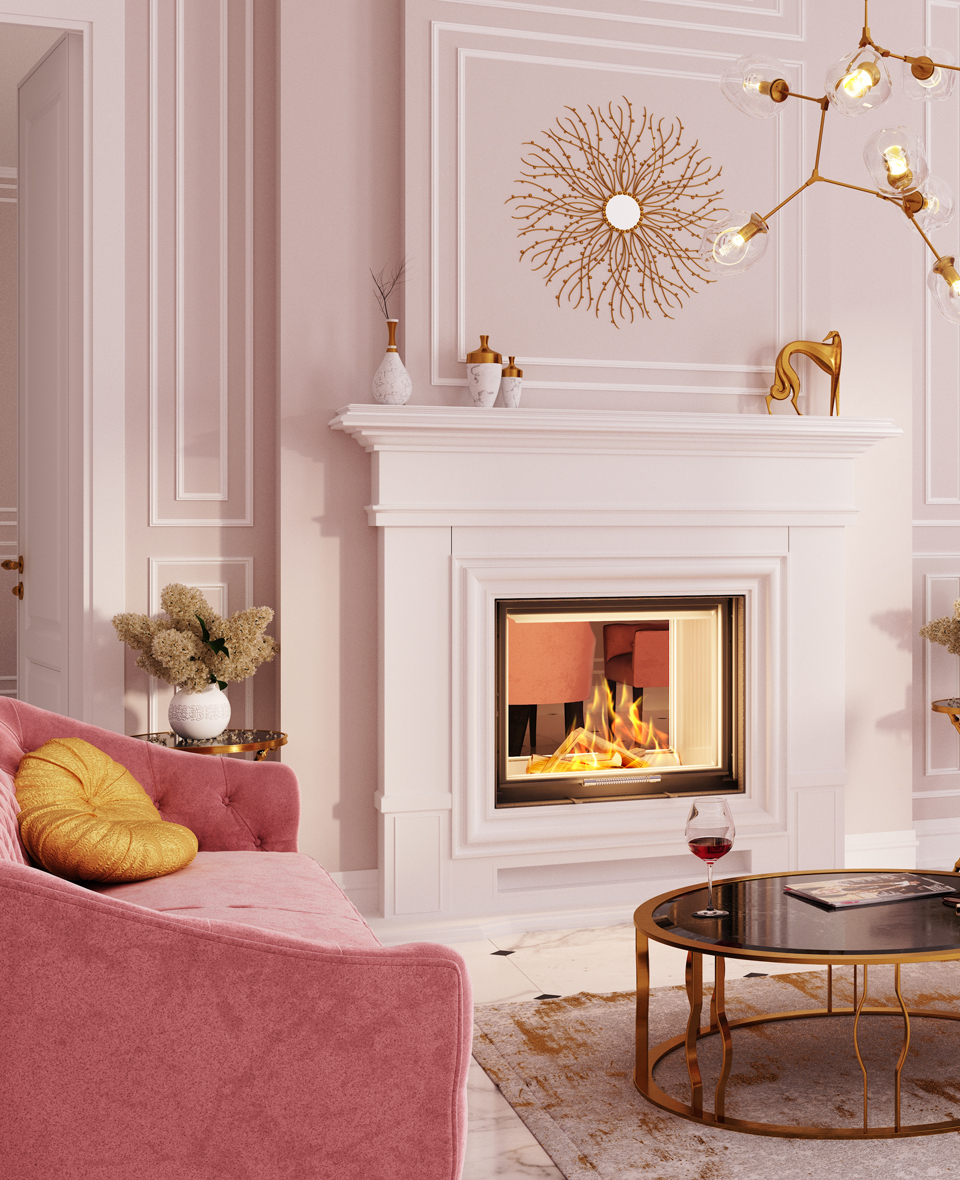 ARDENTE DUO tunnel fireplace inserts
ARDENTE DUO are the most technologically advanced air fireplace inserts in the HITZE offer. They impress with their durability, functionality and economy of work, being at the same time the best choice for those who above all appreciate the aesthetics of the home interior. Thanks to the glazing on both sides, the ARDENTE DUO is ideally suited for both island building and effective room combination.
ARDENTE one-sided inserts
The HITZE brand is constantly developing its offer and implementing more and more functional and technologically advanced solutions. The best proof of this is the ARDENTE one-sided fireplace inserts, which combine convenience of use, high heating efficiency and of course above-average durability. They are also extremely elegant, fitting perfectly into houses where family warmth and a cosy atmosphere count.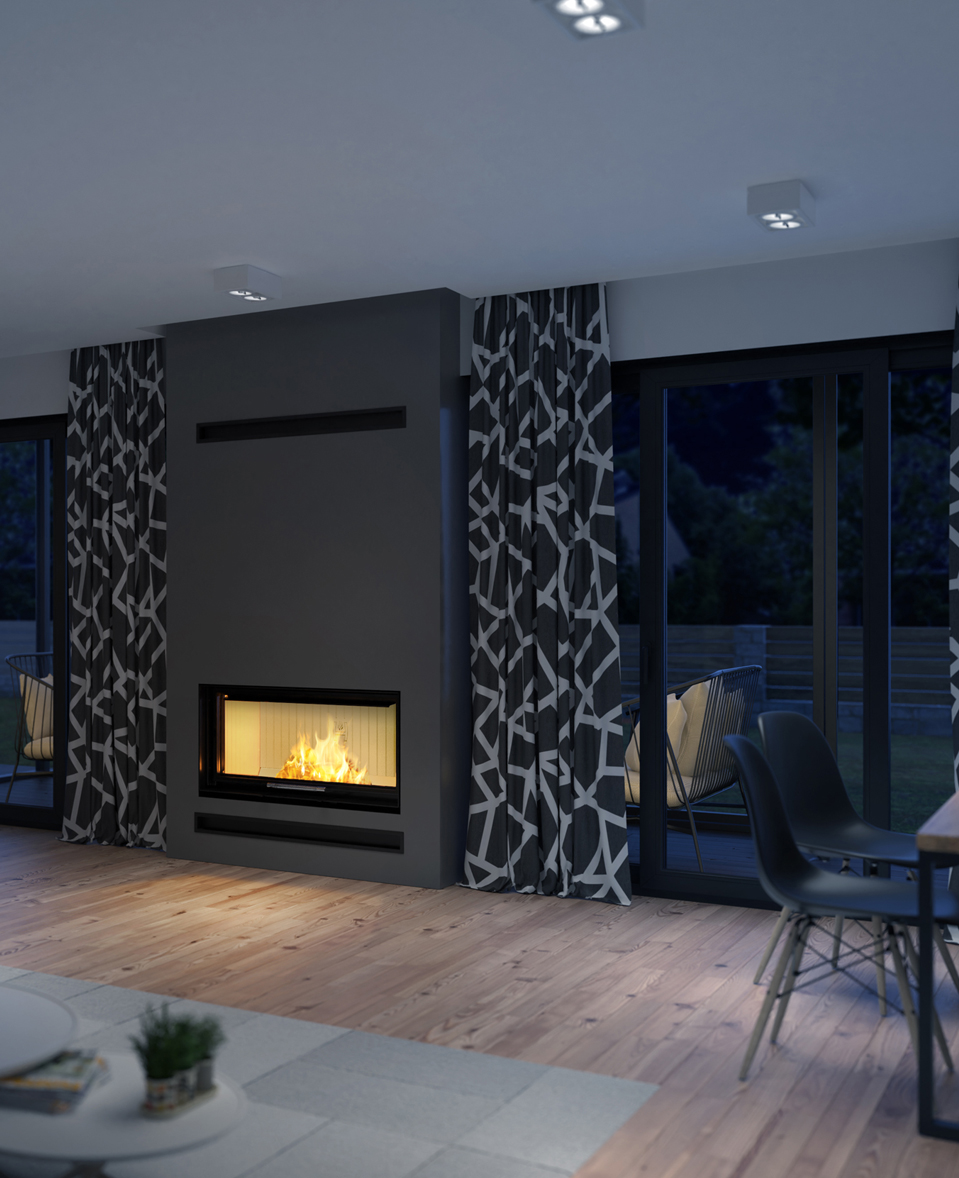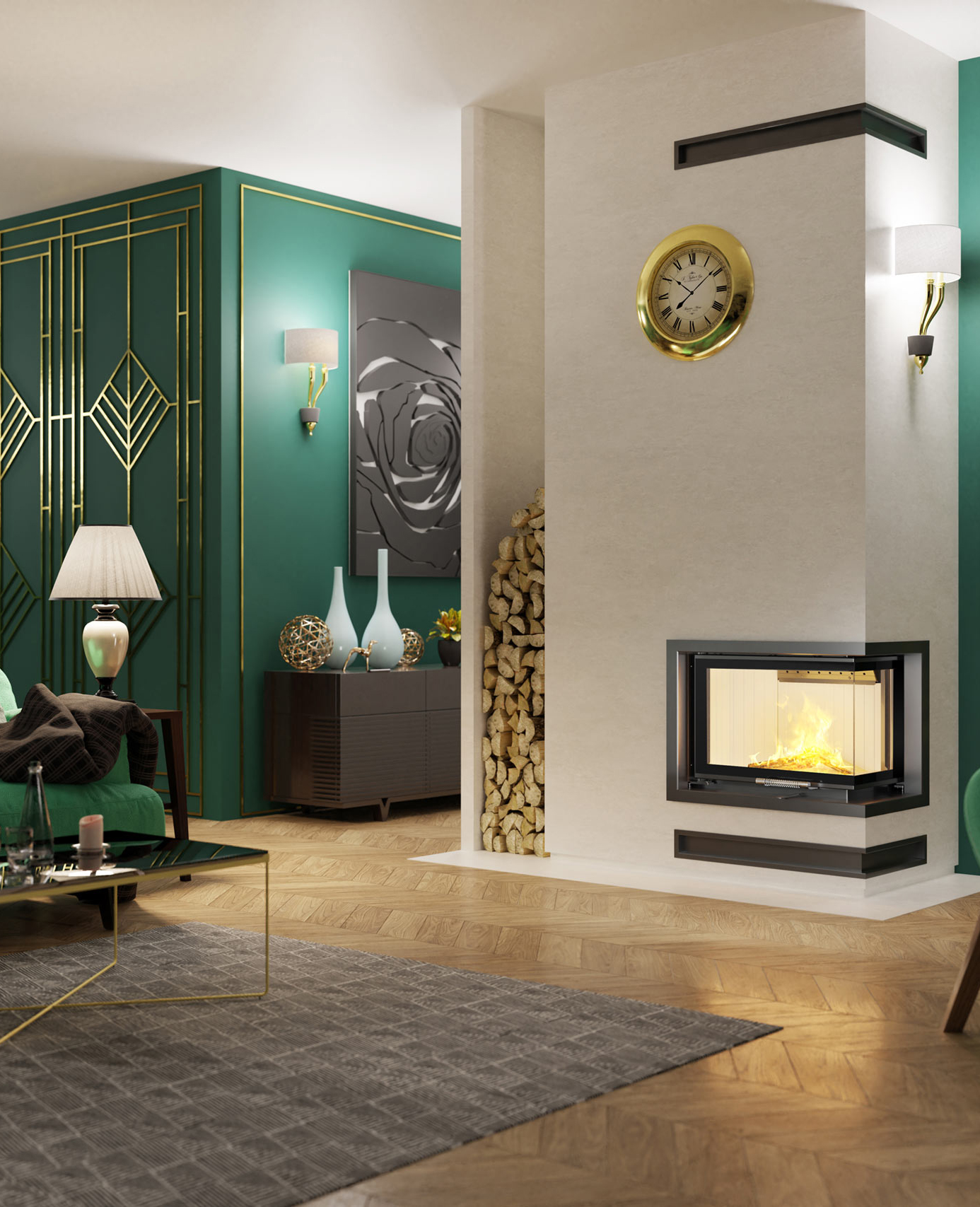 Lightweight, modern and universal ALBERO fireplace inserts will fit perfectly into any space - both domestic and commercial. It is a line consisting of six series of fireplaces which differ in heating power. All of them have one thing in common - the highest quality of workmanship, which consists of excellent performance in heating rooms, above-average durability and aesthetics that will delight all lovers of modern interior design.
One-sided and corner pieces HST
A fireplace very often constitutes a decorative function, heating the rooms by the way - it becomes a very important element of the house equipment, influencing its aesthetics and functionality. Such a solution is the HST fireplace insert - adapted to shallow construction and used primarily as a recreational fireplace. This is due to its original design and parameters, adjusted to the needs of demanding users.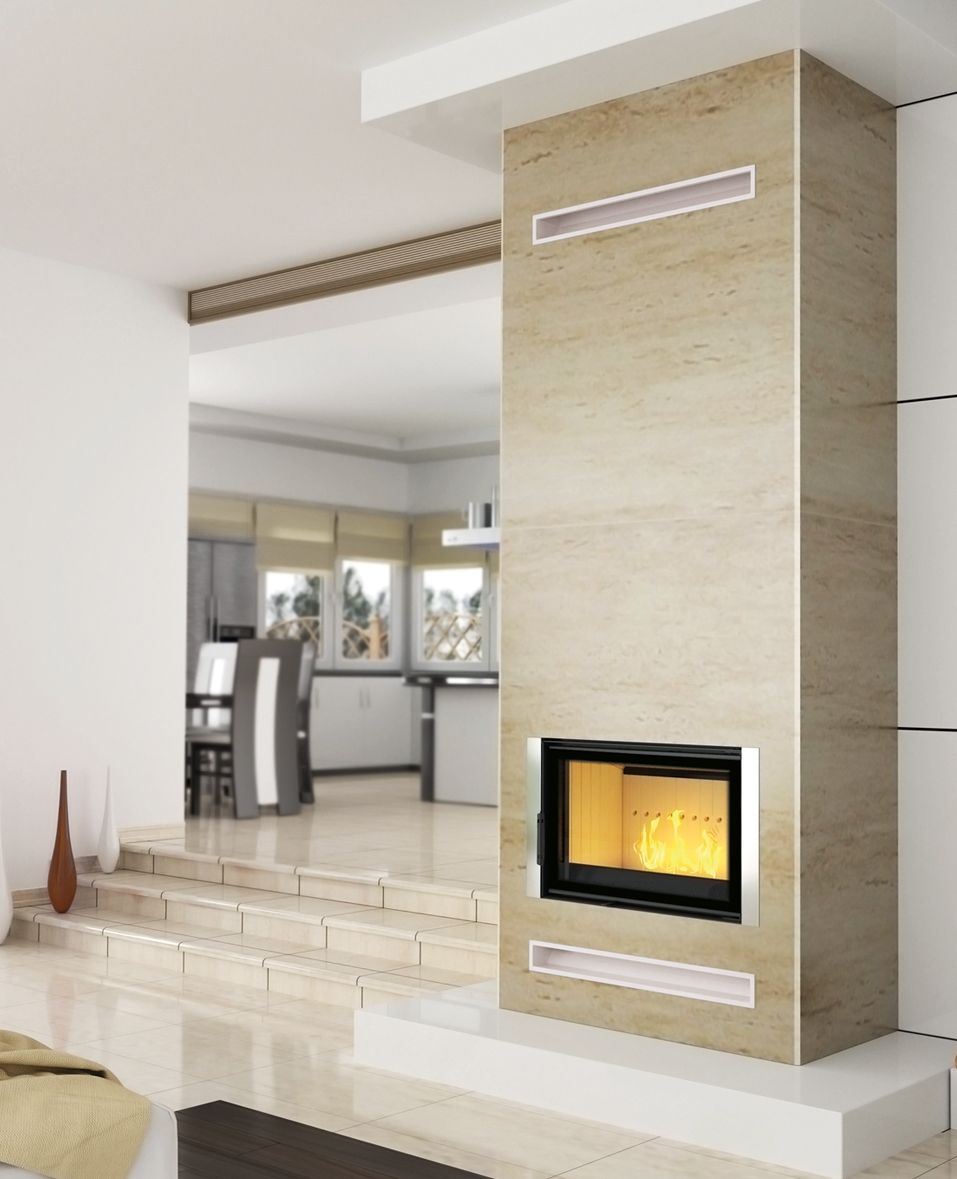 STMA single-sided
and corner inserts
How can you bring fire into your house at the least cost? The answer to this question is the STMA line of fireplace inserts, created by HITZE for customers looking for a fireplace at an affordable price. These are economic solutions that represent the quality characteristic of all our products.
CUBO fireplace cassettes are an ideal choice for installations that use existing open fireplaces. For this purpose, the small size of the cassette's construction and the possibility of installing the flue gas exhaust from the centre of the combustion chamber are crucial. At the same time, the CUBO models make maximum use of front doors and their modern glazing. Another advantage of the CUBO model is the possibility to force air circulation around the cassette (cooling function) and to enhance the heating effect in the room.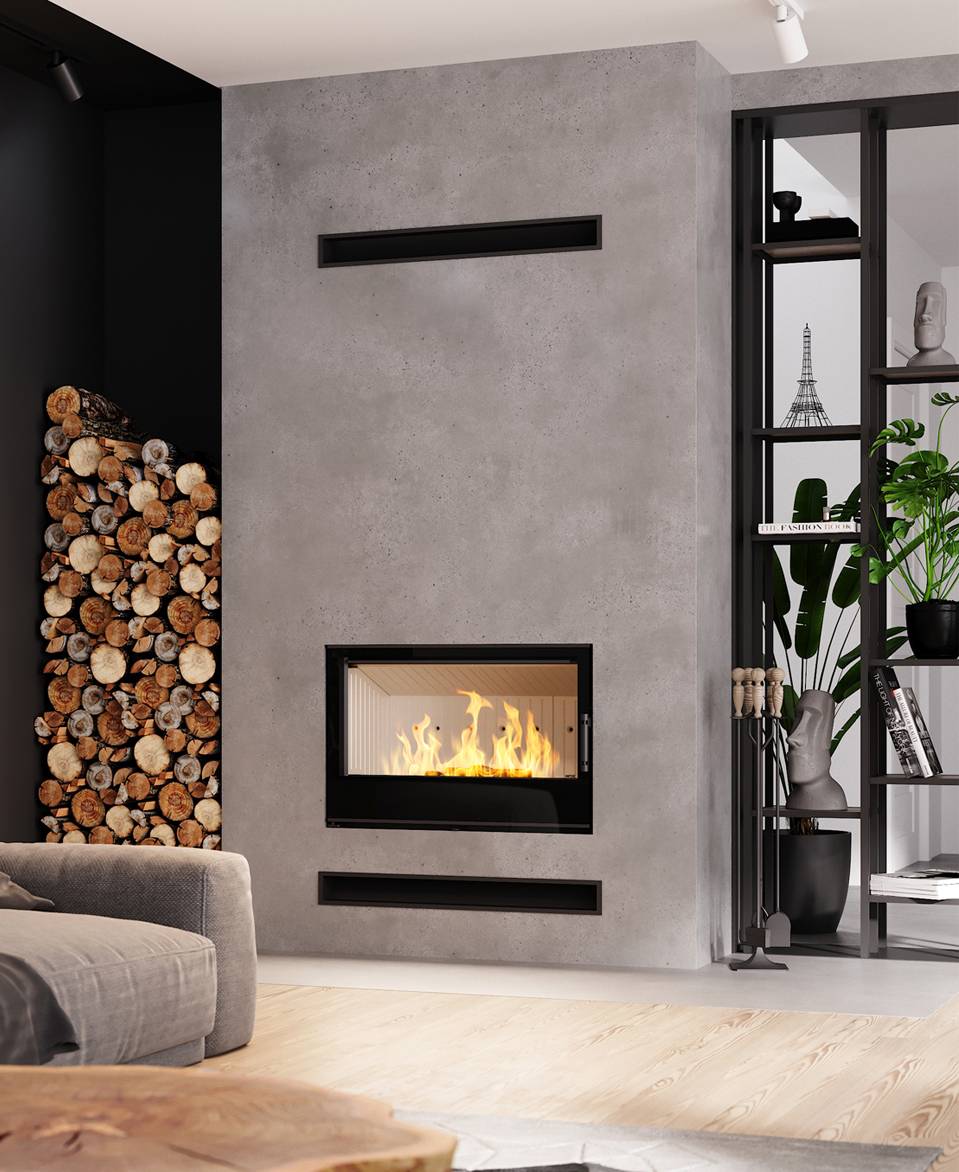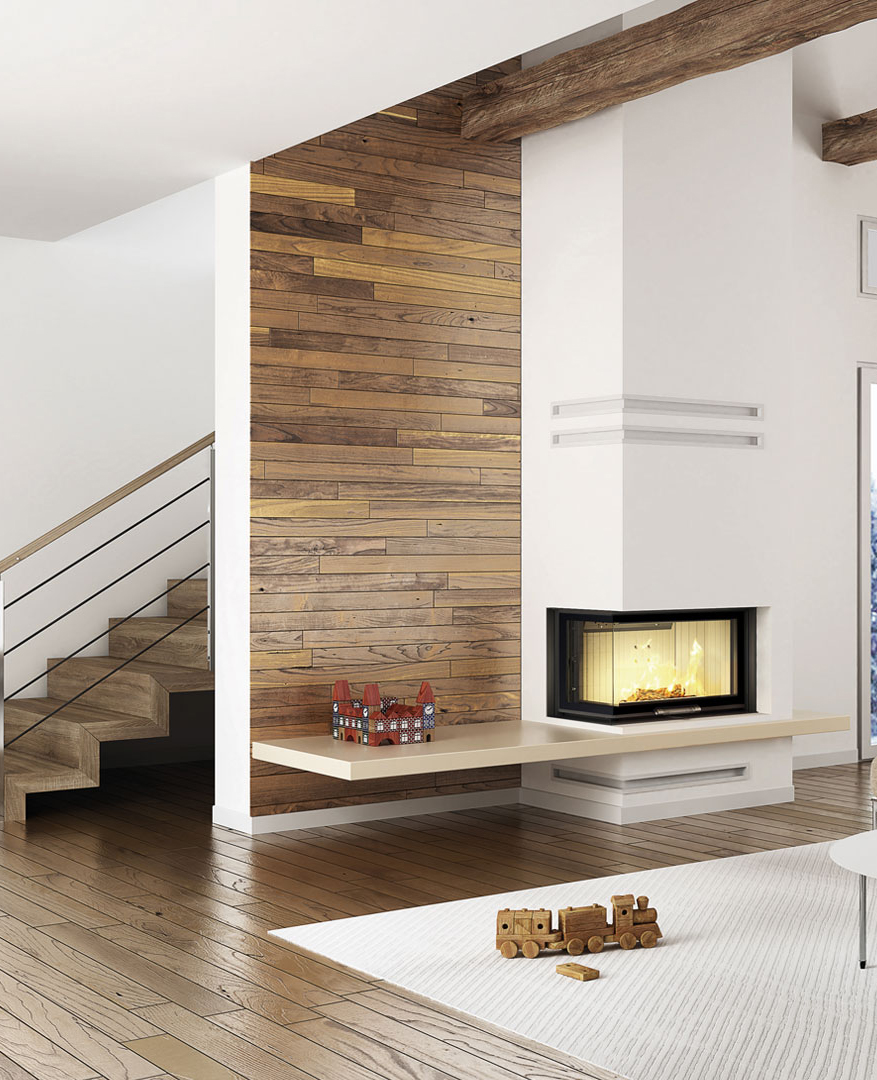 ALBERO AQUASYSTEM
water jacket inserts
Modern fireplaces with a water jacket ALBERO AQUASYSTEM are solutions recommended to all those who want to gain a great decoration of their living room on the one hand and effectively heat water in the CO system on the other - as a supplement to the boiler or cooker which is the main source of heating in the building. The cartridges available in the HITZE offer are equipped with special water jackets, which collect heat from combustion. Thanks to them it is possible to reduce the costs of house heating even by 40%!
At HITZE we want to meet the needs of the most demanding customers with different needs. Therefore, our offer also includes modern and ecological free-standing stoves. They can be an excellent source of heat for tenement houses or holiday cottages, as well as a modern alternative to traditional fireplace constructions.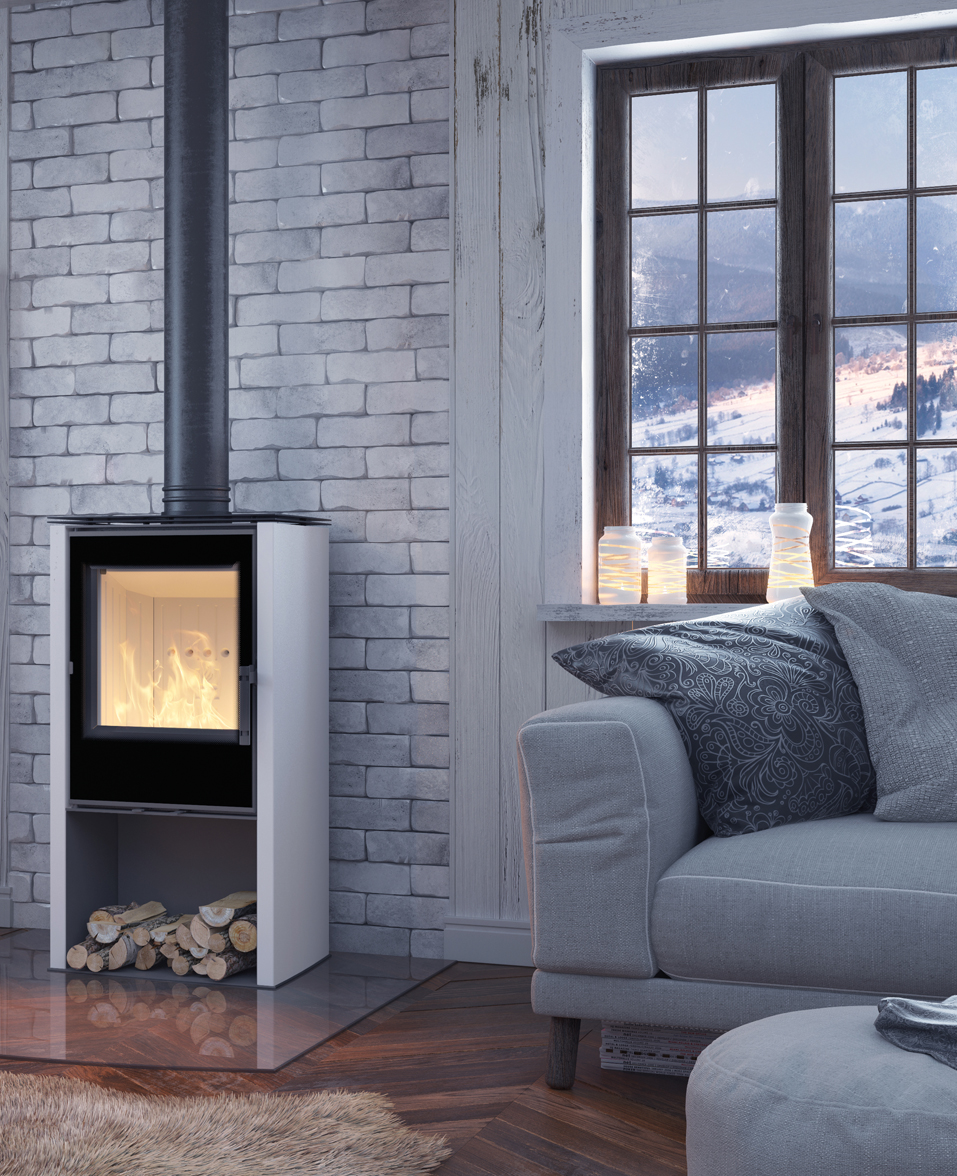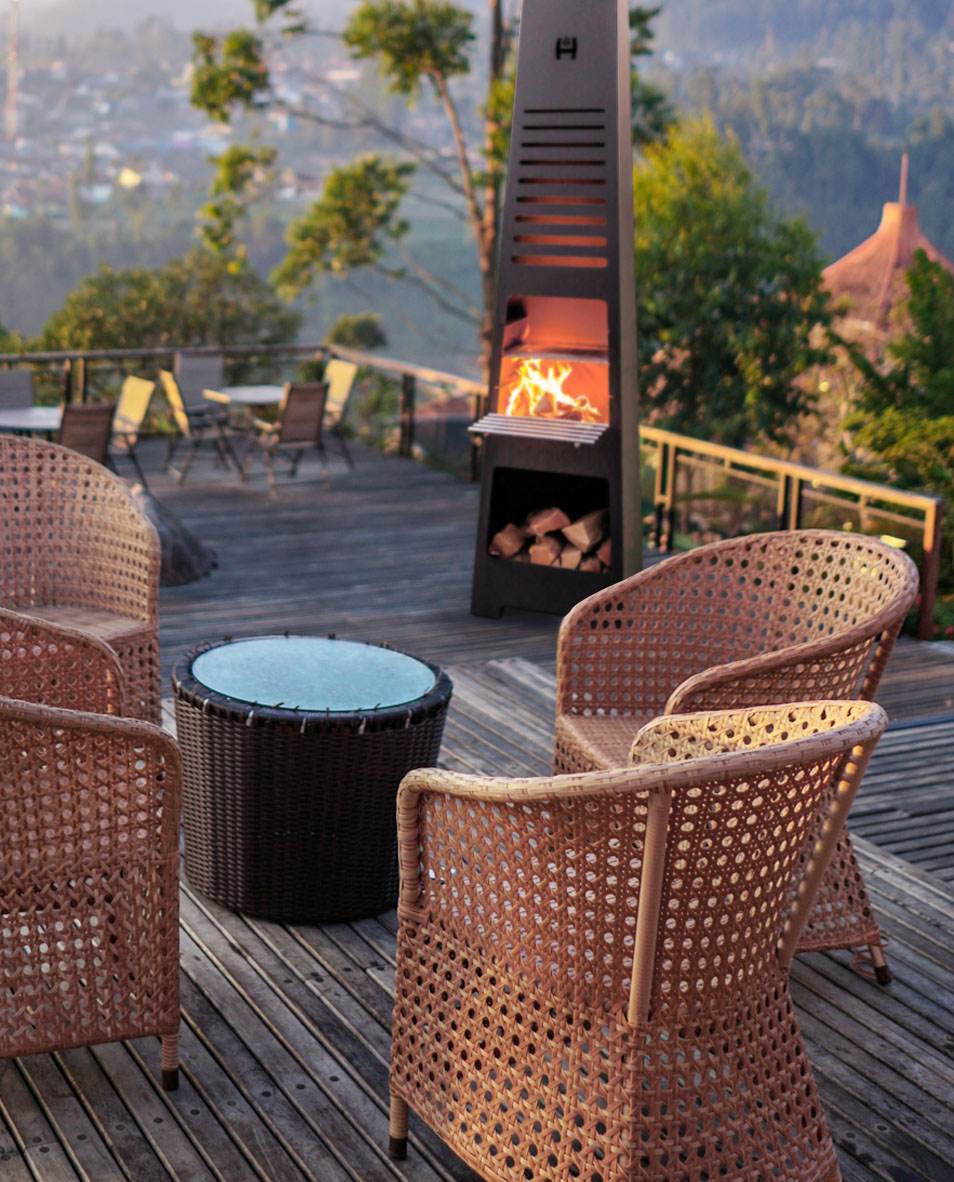 Extra warmth and entertainment outside? Steel garden hearths are a safe and modern alternative to a traditional bonfire or barbecue. The original design will complement any garden, patio or terrace making spring, summer and autumn evenings more pleasant.
Modern wood-burning fireplaces serve both functional and decorative purposes. They stand out with high efficiency, easy operation, and versatile applications. The use of high-quality materials, combined with precise craftsmanship, guarantees safety and reliable performance for many years. In the Hitze store's assortment, you can find both freestanding stoves and fireplace inserts equipped with air or water jackets. Modern wood-burning fireplaces are an efficient heat source that complements the primary heating system.
Modern Fireplaces
wood-burning

All fireplaces available in the Hitze store offer high energy efficiency and thermal performance. Additionally, selected models allow for the creation of warm enclosures. Depending on the specific model and series, the wood-burning fireplace provides a one-sided, two-sided, or three-sided view of the fire. In daily use, this means the freedom to observe the flame from practically any point in the room. What else distinguishes Hitze wood-burning fireplaces? Above all, easy maintenance and minimal maintenance efforts. Virtually maintenance-free operation means that, unlike traditional fireplaces, Hitze products are used much more frequently. Efficient wood burning, combined with advanced flue gas ignition technologies, ensures low fuel consumption, resulting in cost savings for home heating.
Wood-burning fireplaces
for the living room

The Hitze store assortment includes several product lines that differ not only in heating power but also in construction, appearance, applied technologies, and optional accessories. The wood-burning fireplace for the living room accumulates heat, among other things, in ceramic panels made of concrete. It then gradually releases the heat into the room. The stunning vision of the fire creates a harmonious ambiance and a specific atmosphere that facilitates relaxation and unwinding. The Hitze store offers a wide selection of models, making it easy to match a specific fireplace to both spacious and small living rooms.
Wood-burning fireplaces
available in the HITZE offer

Wood-burning fireplaces with the Maxvision system deserve special attention, providing an exceptionally stunning three-sided view of the fire. Series
Trinity
występuje w trzech różnych kształtach paleniska i zakresie mocy od 5 kW do 15,5 kW. Kominki są przystosowane do systemów rekuperacji i doskonale sprawdzają się zarówno w niewielkich, jak i przestronnych pomieszczeniach. Cała rama kominka, na której jest oparte trójstronne przeszklenie wyróżnia się sztywnością, stabilnością i podwyższoną odpornością na działanie wysokiej temperatury. Ponadto serię kominków Trinity charakteryzuje minimalizm, dzięki czemu kominek na drewno do salonu tworzy spójną całość z praktycznie każdym pomieszczeniem. Kolejną zaletą jest szerokie palenisko wyposażone w podwójny żeliwny ruszt znajdujący się uchylnej ramce. Dodatkowo kominki tego typu mają wbudowany niezależny system dopowietrzania, który jest sterowany przy użyciu przepustnicy. Z kolei w skład systemów premium wchodzą kominki na drewno z serii Ardente. Ponadprzeciętna wytrzymałość, bardzo wysoka sprawność grzewcza i wygodne użytkowanie to podstawowe cechy opisywanej serii. Dzięki innowacyjnemu systemowi Turbo Burn, nowoczesne kominki na drewno Ardente są energooszczędne i jednocześnie wydajne. W codziennym użytkowaniu oznacza to redukcję do minimum emisji szkodliwych substancji. Należy również wspomnieć o uchylnym ruszcie, a także niezwykle praktycznym systemie czystej szyby. Takie zestawienie gwarantuje łatwe i przede wszystkim szybkie czyszczenie. Kominki Ardente należą do grupy premium. Oprócz ponadprzeciętnej wytrzymałości, wydajności i sprawności grzewczej, spełniają wszystkie, nawet najbardziej restrykcyjne normy Unii Europejskiej.
Other wood-burning fireplaces
wood in the HITZE offer

Another proposal is the series Albero Characterized by versatile application and optimized fuel combustion process, the series boasts a hexagonal combustion chamber, making it easy to maintain a constant room temperature. Sturdy doors, fire-resistant glass, and a body made of high-quality steel ensure long life and reliable operation of the fireplace, even during intense usage. The Abero series is a blend of durability, efficiency, aesthetics, and energy-saving. Wood-burning fireplaces are available in various heating power options and dimensions, making it effortless to match the model to a specific room and installation space. We offer models with both one-sided and two-sided fire views. Extensive customization options including fascia panels, handles, and black concrete allow for adaptation to virtually any room design. The Albero series construction enables installation in homes equipped with heat recovery systems. The air curtain keeps the glass clean for an extended period. An effective flue gas ignition system ensures above-average heating efficiency. Moreover, the described series is fully compliant with all European Ecodesign directive requirements. It excels as an efficient and energy-saving source of heat in residential and commercial spaces.
In our offer, you will also find fireplaces from the HST series, characterized by an aesthetic appearance and high heating efficiency. Wood-burning fireplaces of this type serve both decorative and practical purposes. They work perfectly as a recreational fireplace in small, medium-sized, and spacious rooms. Compact dimensions and ergonomic design significantly facilitate installation, even in cases of limited available space. Moreover, the design of HST fireplaces allows for shallow installations, and thanks to the DECOR glass, it ensures a spectacular flame display. High quality and precision in craftsmanship, along with the use of high-grade materials like boiler steel, guarantee durability and long lifespan. The combustion chambers of HST fireplaces are lined with ceramic concrete known for its increased resistance to high temperatures. Additional advantages of the described series include the change of door opening direction, ventilated handle protected with powder coating, rust-free firebox, and height adjustment (continuous and stepped). Furthermore, the fireplace design allows for easy adjustment of primary and secondary air using a single lever.
Fireplace inserts
CUBO air

Another proposal available in our range is the CUBO series of air fireplace inserts, which utilize open fireplaces. These inserts stand out with their compact dimensions and easy and fast installation. Furthermore, the CUBO series allows for the direct exhaust outlet into the combustion chamber. The use of modern glazing, combined with maximum utilization of front doors, guarantees a spectacular view of the fire. It's also worth mentioning that the CUBO air fireplace inserts allow for forced air circulation. This solution serves as a cooling function for the inserts and also increases heating efficiency.
Inserts work perfectly in energy-efficient homes. Furthermore, a wide range of power ensures versatile use, and thanks to aesthetically integrated fans, the entire construction is characterized by an aesthetic appearance. Air can be supplied to the CUBO inserts from both the back and the bottom. The entire combustion regulation process is simple and intuitive, carried out using a single controller. Its task is to regulate not only external air, i.e., primary air but also secondary air (in the air curtain and exhaust gas ignition). If you have any questions or doubts about choosing a wood-burning fireplace, we encourage you to contact us. Our experts will be happy to clarify all matters related to usage, installation, and maintenance of fireplaces, and they will also assist in selecting a specific model.