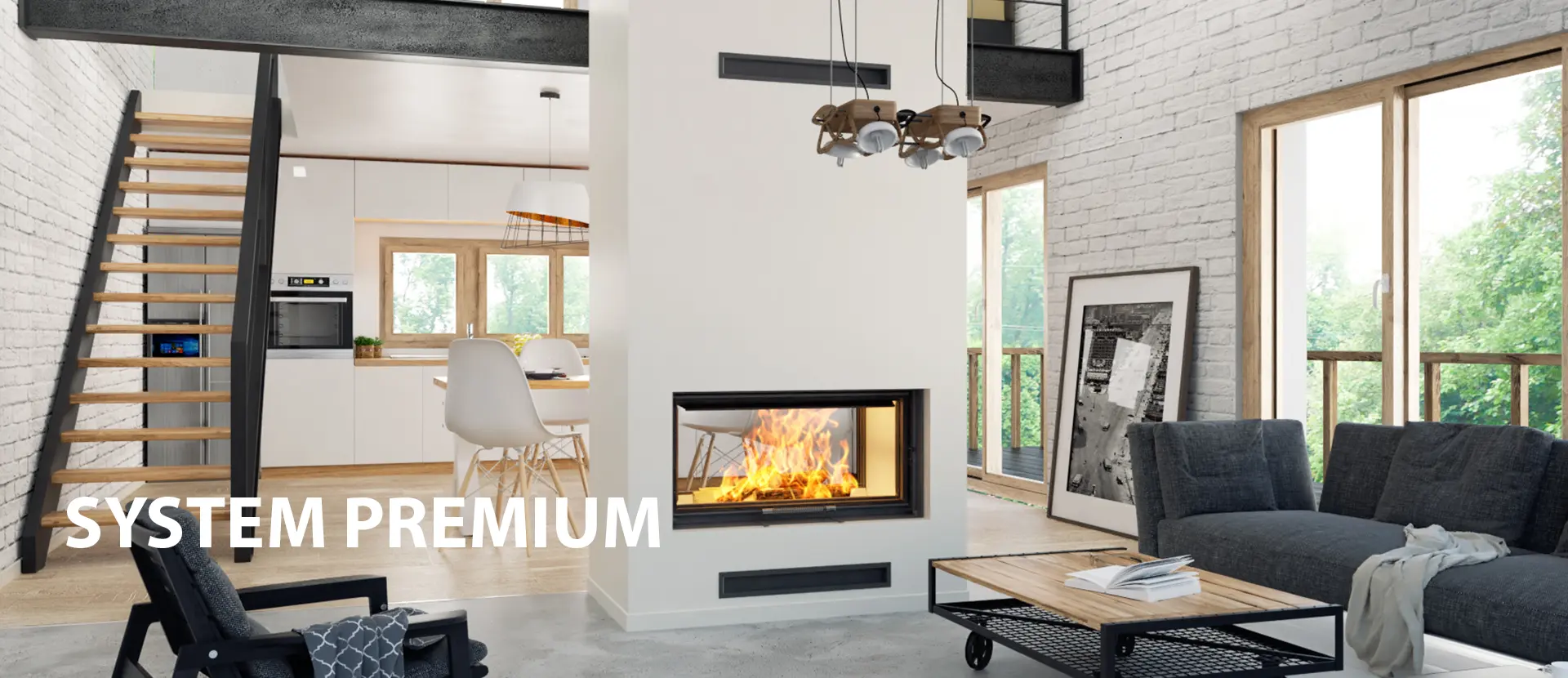 ARDENTE fireplace cassettes are:
above-average strength and long-term reliability, resulting from the use of high quality boiler steel P265GH;
the innovative TURBO BURN system, which increases the amount of thermal energy, saves fuel and reduces the emission of harmful substances;
modern ceramic concrete insert and heat-resistant, elegant glass pane, influencing the overall aesthetics of the device;
solid steel body, which extends the heat release period;
tiltable cast iron grate and the system of clean glass (air curtains), thanks to which the chimney insert is very easy to clean;
unique panoramic models with a vision of fire up to 120 cm wide.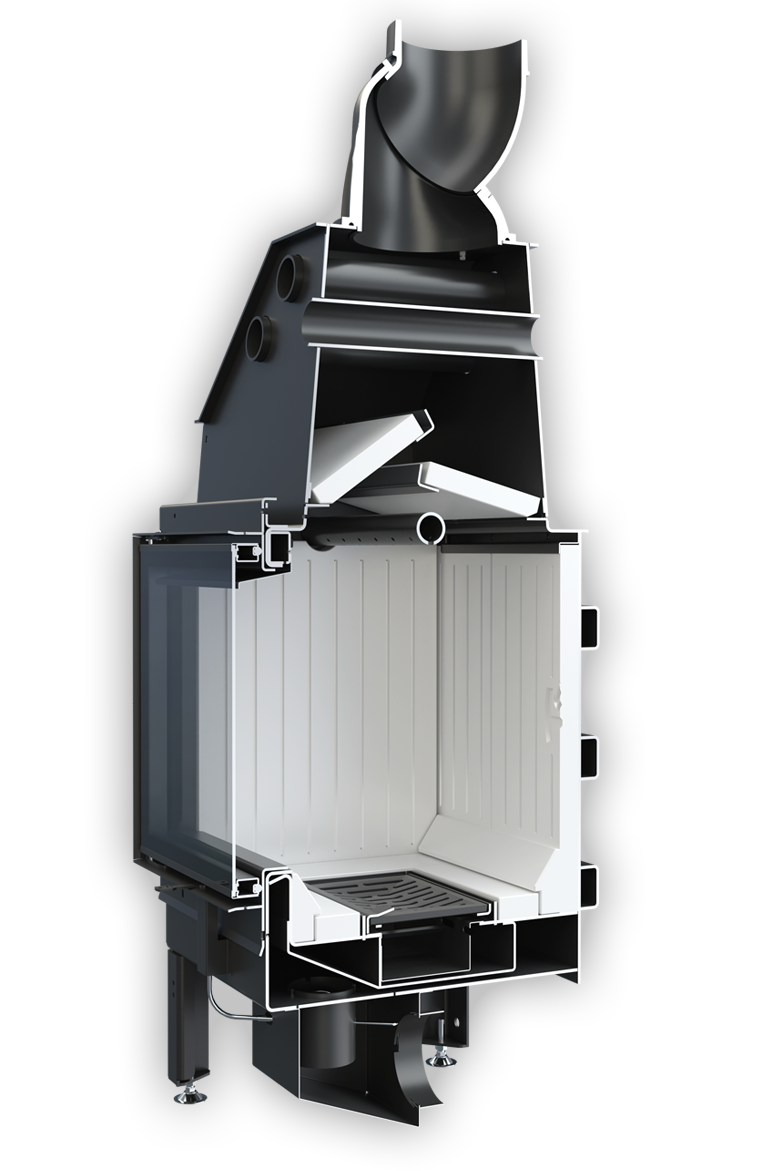 Heat pipes
increase the area of heat exchange and accumulation (from 3 to 6 pcs depending on the model)
Clean glass system
curtain and airbag;
Steel door
made of a special profile that guarantees stiffness and high temperature durability.
Cast iron flue ø200 mm with regulation 360º
guarantees tight connection of the fireplace to the chimney duct and ensures proper burning in the fireplace.
A solid steel body
30% more weight*
key elements made from high-grade P265GH boiler plate 5 mm thick
Two ceramic concrete deflectors
optimizes burning process due to the increase of temperature inside the chamber.
DECOR ELEGANCE glass with print
Optional double glass system.
Regulated feet
in the range of 4 cm. allow positioning the fireplace insert securely and stably even on the unstable surface. ADDITIONAL OPTION: raising the feet in the height of +10 cm with adjustment +/- from 3 to 5 cm.
INTEGRATED AIR INLET
The air supply from the outside is realized through a single stub pipe and expansion boxes that distribute air to individual primary and secondary air intake pipes with integrated dampers.
Hinged cast iron grate EASY CLEAN
for the convenience of cleaning the hearth.
Afterburning system TURBO BURN
increases thermal energy volume, reduces the emission of harmful substances to the environment and improves fuel saving
Ceramic insert SIZE+
Cartridge with enlarged, deep rectangular combustion chamber giving the possibility of large loads.
All this makes the ARDENTE line of fireplaces PREMIUM products, which combine the highest aesthetics, heating efficiency and economy. At the same time, they are ecological, and their high quality of workmanship allowed them to meet the most restrictive EU standards.
ARDENTE fireplace inserts - a combination of the best solutions
Each customer can choose one of the five sizes of ARDENTE fireplace stoves and any way of opening the door - traditionally sideways or upwards (guillotine). In addition, there are different heating capacities - from 6 kW to 28.5 kW. Thanks to such a wide variety of solutions, it is easy to find something ideal for yourself, which will work in your private home, holiday home or any other place where users want high thermal comfort and a great indoor climate.
However, the variety of fireplace inserts available and their versatility are only the beginning - ARDENTE are products that impress with their innovative solutions. It is not without reason that this line is considered to be the most technically advanced group of air inserts that has been included in the HITZE brand offer.
What distinguishes
ARDENTE inserts?

First of all, the rectangular combustion chamber, which can accommodate more wood, and the tilting cast iron grate, which is a complete novelty - it will make cleaning the fireplace much easier than before.
In addition to all this, there is an innovative combustion chamber aeration system that allows for a smooth regulation of the air supply, and a massive cast-iron flue pipe for additional heat accumulation.
ARDENTE one-sided inserts
The HITZE brand is constantly developing its offer and implementing more and more functional and technologically advanced solutions. The best proof of this is the ARDENTE one-sided fireplace inserts, which combine convenience of use, high heating efficiency and of course above-average durability. They are also extremely elegant, fitting perfectly into houses where family warmth and a cosy atmosphere count.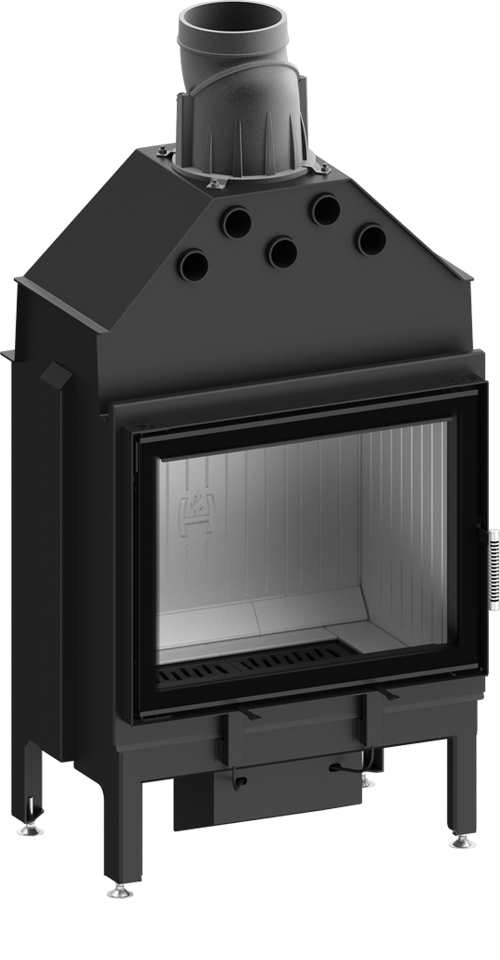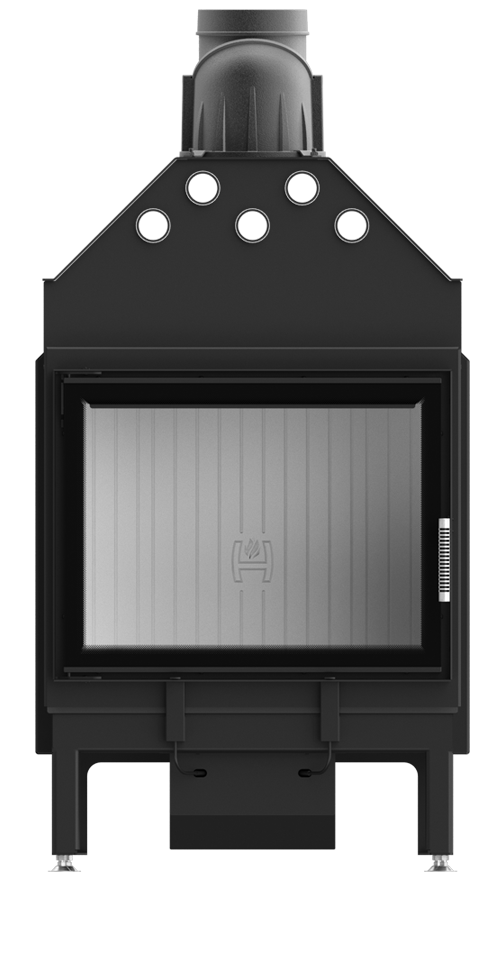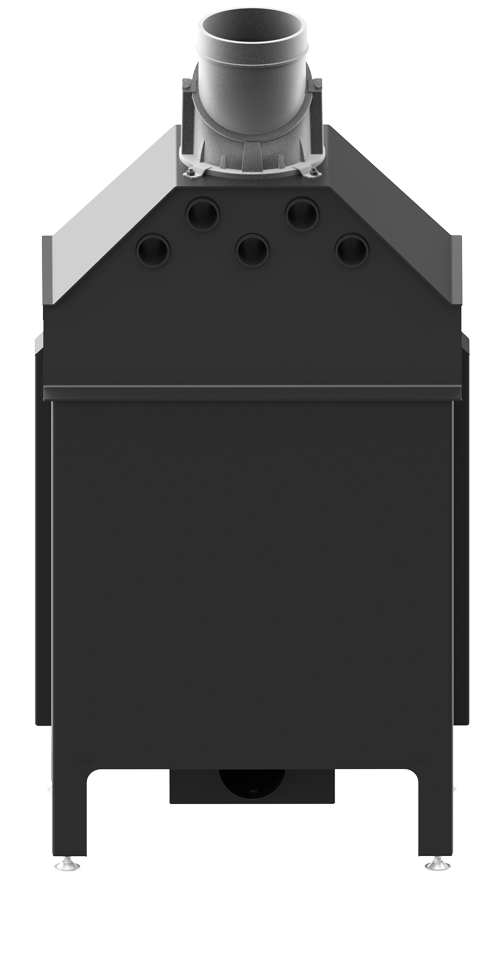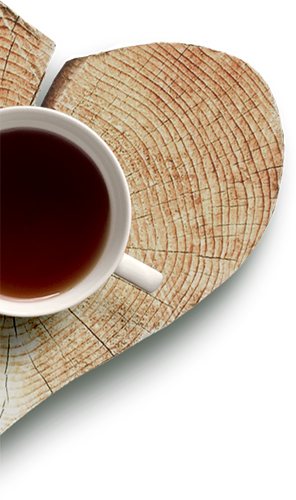 ARDENTE - fireplace inserts for years

If you are looking for the most modern fireplace inserts that will ensure high thermal comfort and the highest aesthetics, it is worth betting on one of the models from the ARDENTE line. It is an investment for many years and a solution that will prove to be reliable throughout its entire life.
If you have any questions, we invite you to contact HITZE specialists, who will dispel any doubts and help you to choose the best fireplace.