Fireplace with water jacket vs. air fireplace. Which one to choose for your home?
Większość z nas marzy o własnym domku, w którym będzie można odpocząć i poczuć się bezpiecznie. Wielu z nas także marzy by sercem tego domu był kominek z trzaskającymi polanami. Jednak, aby przejść od marzeń do realizacji w pierwszej wybór rodzaju kominka.
Kiedy podjąć decyzję o kominku? Jaki kominek wybrać do domu?
Wkład kominkowy najlepiej dobrać na etapie projektowania budynku, ale nic nie stoi na przeszkodzie, aby zainstalować go już w istniejących domach.
Mimo, że obowiązujące przepisy mówią, że kominek nie może pełnić głównej funkcji grzewczej w domu, to jest on doskonałym urządzeniem wspomagającym domowy system grzewczy lub nawet alternatywą w przypadku okresów przejściowych takich, jak jesień czy wiosna.
Podczas doboru kominka, należy zastanowić się w jaki sposób będziemy użytkować nasze urządzenie i jakie ma być jego główne przeznaczenie. Obecnie na rynku można wybierać pomiędzy wkładami kominkowymi powietrznymi, a wkładami kominkowymi z płaszczem wodnym. Odpowiedź, który typ wybrać nie jest jednoznaczna i zależy od kilku czynników.
Jak działa kominek powietrzny?
Wkłady kominkowe powietrzne w dużym uproszczeniu składają się z komory spalania otoczonej korpusem i umieszczonego nad nią wymiennika ciepła. Ciepło powstające podczas procesu spalania drewna odbierane jest przez wymiennik, a następnie przekazywane do wnętrza obudowy, w której zainstalowano nasz kominek. Część energii cieplnej jest również wypromieniowana przez szybę frontową naszego urządzenia. Obudowa kominka wyposażona jest w kratki wentylacyjne, niezbędne do prawidłowej cyrkulacji powietrza.
Dolna kratka odpowiada za doprowadzenie powietrza do obudowy, natomiast kratka górna odpowiada za jego odprowadzenie. Tzw. zimne powietrze jest ogrzewane wędrując wzdłuż korpusu i wymiennika kominka, a następnie odprowadzane bezpośrednio do pomieszczenia, w którym znajduje się kominek. Tego typu rozwiązanie jest bardzo wygodne, ponieważ instalacja kominka sprowadza się jedynie do podłączenia jego czopucha do komina, oraz wykonania odpowiedniej zabudowy. W tego typu przypadkach wkład kominkowy pełni głównie funkcję dekoracyjną i jest używany w celach rekreacyjnych – co oczywiście nie oznacza, że nie posiada on funkcji grzewczych. Taki kominek powietrzny może być z powodzeniem wykorzystywany, jako urządzenie dogrzewające w okresach przejściowych. W tym przypadku ważne jest by nie przewymiarować wkładu i nie zainstalować urządzenia o dużej mocy w małych pomieszczeniach.
Wkład kominkowy powietrzny, a system DGP
Wkład kominkowy powietrzny może być również częścią systemu dystrybucji gorącego powietrza, popularnie nazywanego systemem DGP. W tym przypadku na wymiennik kominka nakładany jest dedykowany dystrybutor z króćcami, umożliwiającymi podłączenie go pod system przewodów rozprowadzających ciepło wygenerowane podczas spalania drewna do sąsiednich pomieszczeń. Najlepiej zainstalować je na etapie budowy domu. W tego typu rozwiązaniu, w obudowie kominka również należy zainstalować kratki cyrkulacyjne, aby nie przegrzać zainstalowanego w niej wkładu.
Kominek z płaszczem wodnym – jak działa?
Wkłady kominkowe z płaszczem wodnym bezpośrednio nad komorą spalania posiadają wymiennik wodny nazywany płaszczem, dzięki któremu ciepło powstałe podczas procesu spalania drewna przekazywane jest bezpośrednio do systemu centralnego ogrzewania lub/i systemu ciepłej wody użytkowej.
Istnieją konstrukcje, gdzie płaszcz wodny jest bardziej rozbudowany i znajduje się zarówno nad, jak i dookoła komory spalania. Wkład kominkowy świetnie współpracuje z kotłem centralnego ogrzewania, a w okresach przejściowych może go nawet zastąpić.
Jakie są zalety kominka z płaszczem wodnym?
Mimo, że instalacja kominka z płaszczem wodnym wiąże się z dodatkowymi pracami, bo wymaga rozbudowy instalacji wodnej o nowe urządzenie, to takie rozwiązanie niesie ze sobą wiele korzyści.
Woda przepływająca przez płaszcz wodny kominka odbiera ciepło wygenerowane podczas spalania i przekazuje je do bufora, w którym jest ono magazynowane. Następnie w zależności od potrzeb jest ono wykorzystywane do ogrzewania domu z wykorzystaniem grzejników, lub do podgrzewania ciepłej wody użytkowej.
Wkład z płaszczem wodnym, należy zabudować w taki sam sposób jak wkład powietrzny. Również i w tym przypadku część energii cieplnej powstałej podczas procesu spalania jest wypromieniowana przez szybę frontową, dlatego kominki z płaszczem wodnym w swojej specyfikacji technicznej posiadają informację o tym, jaka część mocy odbierana jest przez układ wodny, a jaka jej część przekazywana jest bezpośrednio na pomieszczenie.
Wybór wkładu wodnego, należy zawsze skonsultować z fachowcami odpowiedzialnymi za zaprojektowanie i wykonanie instalacji wodnej tj. z hydraulikiem.
Podsumowując, wkłady kominkowe z płaszczem wodnym pełnią głównie funkcję grzewczą. Natomiast, jeżeli są one wyposażone w odpowiednie rozwiązania konstrukcyjne, a instalacja wodna i jej nastawy są wykonane prawidłowo to podczas swojej pracy potrafią zapewnić także wspaniałą wizję ognia.
Jaki kominek do domu wybrać ? Kominek powietrzny czy z płaszczem wodnym?
Większość nowoczesnych kominków zarówno powietrznych, jak i tych z płaszczem wodnym nie dość, że wyglądają atrakcyjnie, to są one także wykonane z wysokiej jakości materiałów. Ponadto większość spełnia założenia ekoprojektu i przy poprawnym i ekologicznym paleniu (LINK do bloga), nie szkodzą nam i otoczeniu.
To, jaki kominek wybierzemy do naszego domu zależy od naszych indywidualnych potrzeb i wymagań, co do roli kominka w naszym domu. W razie wątpliwości warto skonsultować się ze specjalistą, który fachowo doradzi nam w wyborze kominka, zgodnie z naszymi potrzebami.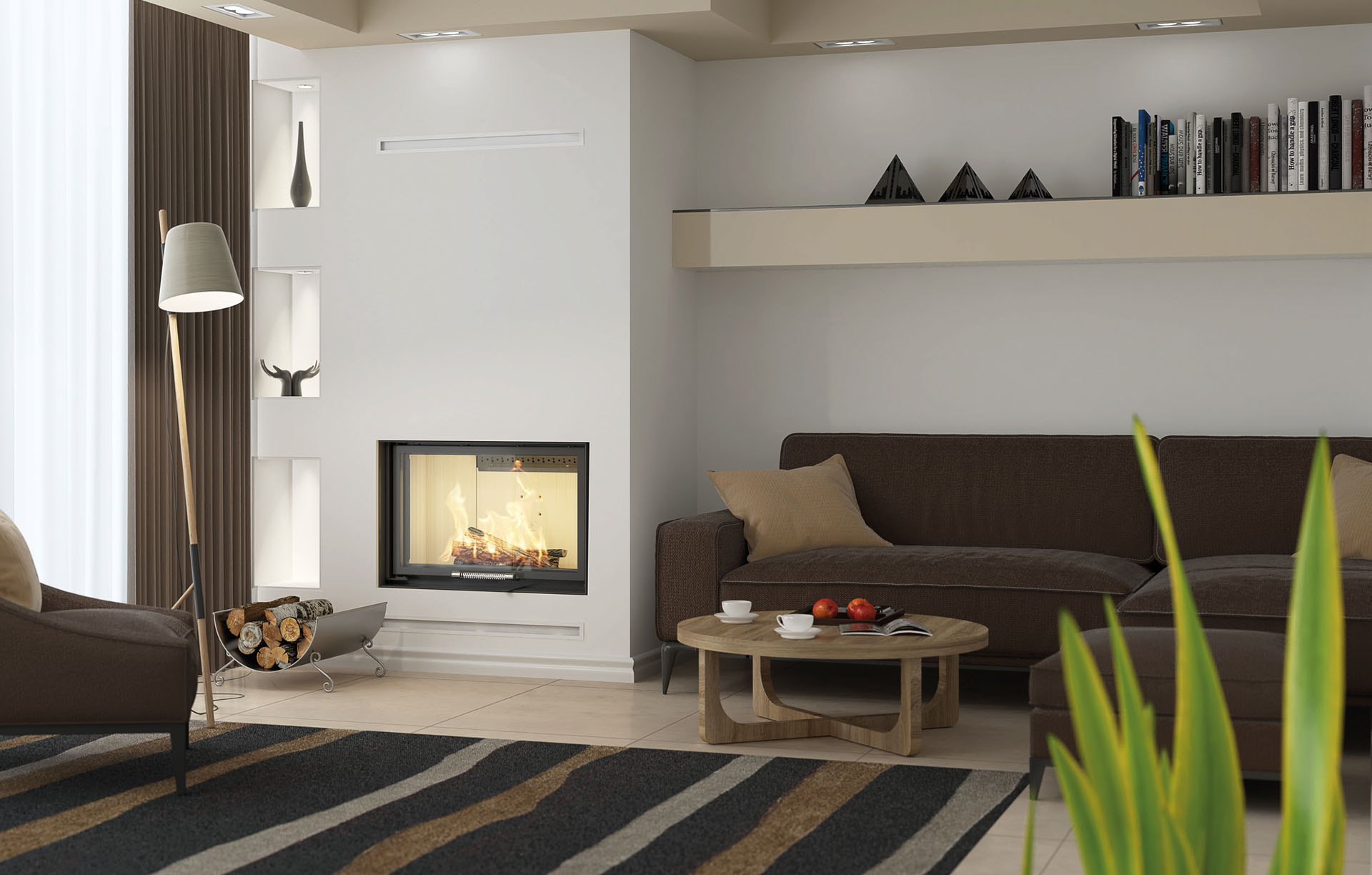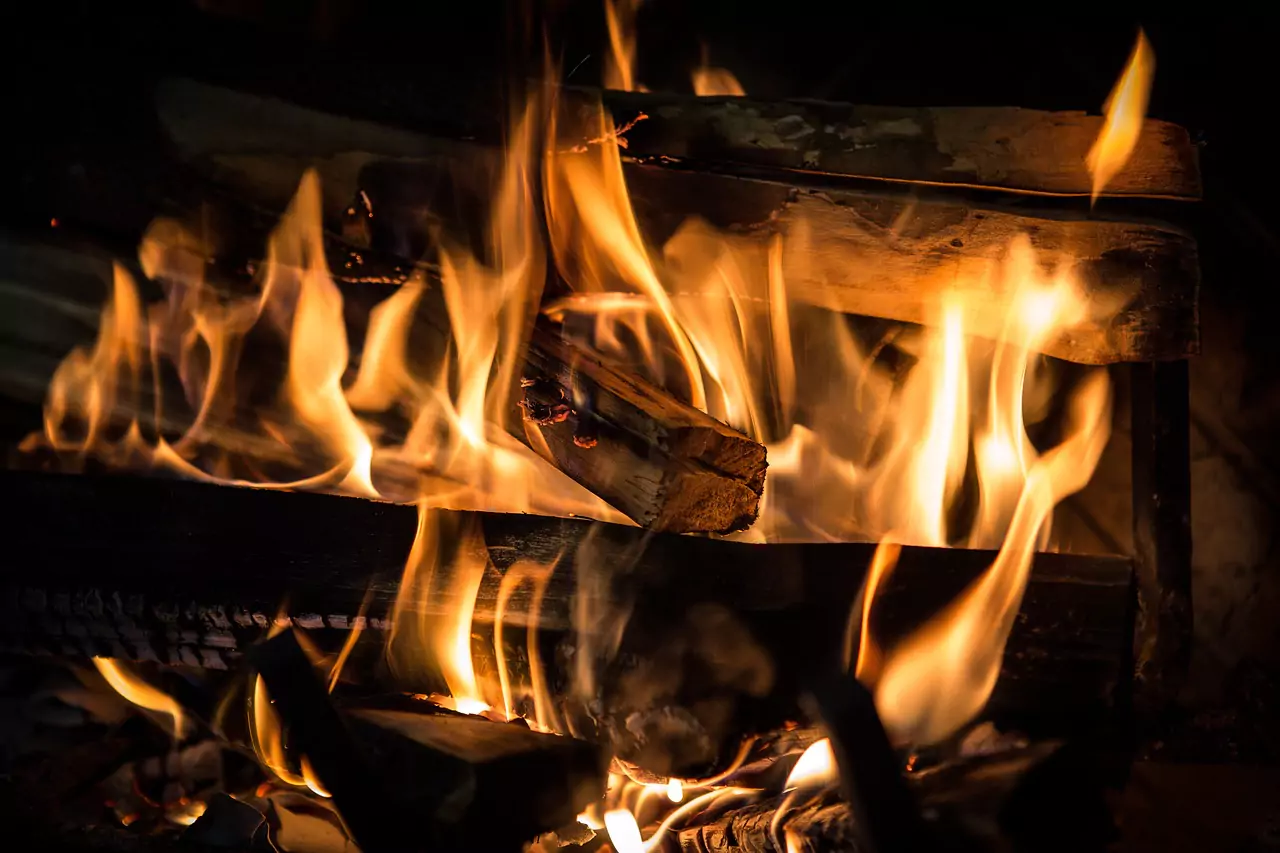 Heating the home with a fireplace - a way to reduce high heating costsModern fireplaces (e.g. models with a water jacket), in contrast to classic designs, have both an aesthetic and a practical function. They make it possible to efficiently and co...
Company info:
Stalko limited liability company
limited partnership
EU VAT: 9482603545
REGON: 361379132
Number in the National Court Register KRS: 0000836475
Contact:
Hotline:
+48 800 880 030
General questions:
k.styczen@stalko.com
Address:
GENERAL:
Solec Street 24/253
00-403 Warsaw
OFFICE:
Gdyńska Street 32
26-600
Radom
WAREHOUSE:
ul. Łukasika 3,
26-600 Radom