HITZE to




Polski Producent Kominków
HITZE to ceniony polski producent nowoczesnych i ekologicznych wkładów kominkowych, pieców wolnostojących, palenisk ogrodowych i akcesoriów kominkowych.
Firma HITZE to przede wszystkim lata tradycji i doświadczenia. To dbałość o detale, które wbrew pozorom są bardzo istotne, bo to właśnie detale tworzą całość. HITZE to zrozumienie i zaangażowanie w ciepłe relacje z drugim człowiekiem. Wierzymy, że słowa i czyny mają moc, dlatego troszczymy się o naszych klientów tak, jak o siebie.
HITZE to także ludzie – ludzie z pasją, którzy z zaangażowaniem wykonują swoją pracę po to, by każdy nasz produkt był nie tylko bezpieczny, a także wyróżniający się pod względem technicznym i wizualnym.
Kominki HITZE to kominki w 100% sprawdzone – spełniają wszystkie możliwe normy obowiązujące na rynkach nie tylko polskim, ale i zagranicznych po to, abyś Ty mógł cieszyć się ich niezawodnością. Nasi klienci cenią sobie współpracę z nami, bo my cenimy naszych klientów i dzięki naszemu 40-letniemu doświadczeniu w branży stalowej produkujemy kominki z najwyższej klasy materiałów.
Posiadany przez nas park maszynowy pozwala na realizacje projektów dla wymagających branż takich jak automatyka a nawet robotyka.
It is the cooperation and growing potential of STALKO Group that allows us to create fireplace inserts with the best technical parameters and high efficiency. Our own laboratory enables continuous testing and improvement of our fireplaces.

Dzięki wieloletniemu doświadczeniu i wysokim kwalifikacjom konstruktorów HITZE, jesteśmy w stanie zaopatrywać naszych klientów w najbardziej wydajne i ekologiczne wkłady kominkowe na rynku. W naszej ofercie znajdziesz urządzenia grzewcze, w których wykorzystujemy najlepsze materiały oraz technologie – dzięki temu masz pewność, że wybierasz rozwiązanie, które będzie służyło Ci przez wiele lat i okaże się niezawodnym sposobem na ciepło w Twoim domu!
HITZE        
to technologia

HITZE fireplaces are made of certified boiler steel P265GH / EN 10028-2, 3 and 4 mm thick. Individual elements are made on modern CNC equipment such as 2D/3D laser cutters or press brakes. Robotised MAG welding on welding robots guarantees high aesthetics and durability of HITZE fireplaces. All production is carried out in accordance with the ISO 9001:2008 Quality Management System, and all models of our fireplaces and cookers meet the mandatory emission standards EcoDesign 2020.


DEVELOPMENT - guaranteeing the best solutions
At HITZE, we are well aware of how our world is changing thanks to technological development. That is why we are constantly following new trends, looking for better and better solutions that contribute to the development of our equipment. In this way, we are constantly improving fireplace inserts and free-standing stoves, adapting them to the greatest requirements of our customers.
By relying on our solutions, you can count on durability, reliability and safety. And of course the highest comfort in your home!

Our fireplaces and stoves are valued not only on the domestic market. Practically from the very beginning, most of the manufactured heating devices are exported to foreign markets. HITZE steel inserts have been appreciated mainly by customers from the German market, considering our offer to be exceptionally favourable in terms of quality to price ratio.
HITZE, as an international brand, pays great attention to meeting the specific expectations of customers from all over the world. For this reason, we have doubled the number of fireplace inserts available over the last 2 years. We currently offer a choice of up to 116 heating devices with additional personalisation options. The success we have achieved is largely due to our partners - they are the ones who trusted our solutions and it is thanks to them that we can continue to create the best fireplace inserts and free-standing stoves on the market. We appreciate your comments and also thanks to them we have the opportunity to continuously improve our fireplace stoves - we encourage you to share your opinions which will contribute to the development of HITZE!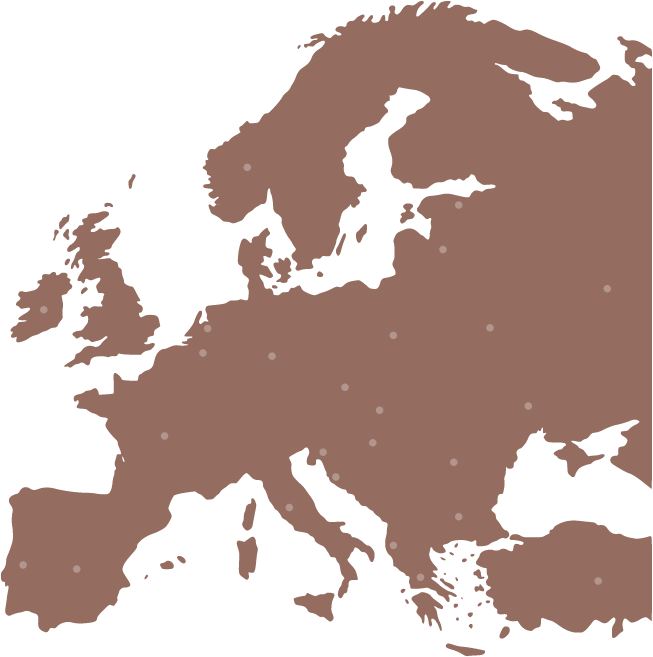 There are people behind every company success. The product development team, the distribution channels and the brand are relatively small and it is only through professionalism, expertise and personal commitment that the HITZE brand has become an important player in the international heating industry in just 5 years.
Mutual respect and support for individual initiatives make the HITZE brand as an employer enjoying recognition in the local labour market. We are proud that the best work for us.
If you are interested in any of the fireplaces in our offer - write or call us. Our specialists will answer your questions and help you choose the best solution. You can also count on support in one of our partner showrooms - together we make sure that customer service is at the highest level. We invite you to cooperation!

Company data
Stalko spółka z ograniczoną
odpowiedzialnością spółka komandytowa
EU VAT 9482603545
REGON: 361379132
KRS: 0000836475
Address:
GENERAL:
ul. Solec 24/253,
00-403 Warszawa
OFFICE / WAREHOUSE:
Gdyńska street 32
26-600 Radom