HITZE is a wealth
of choice
We are well aware of the different needs of our customers, so we give you the opportunity to choose many additional options. Thanks to them, the purchased fireplace inserts will be one hundred percent tailored to individual needs and will fulfill its purpose over many years. Check your choice and choose what you need!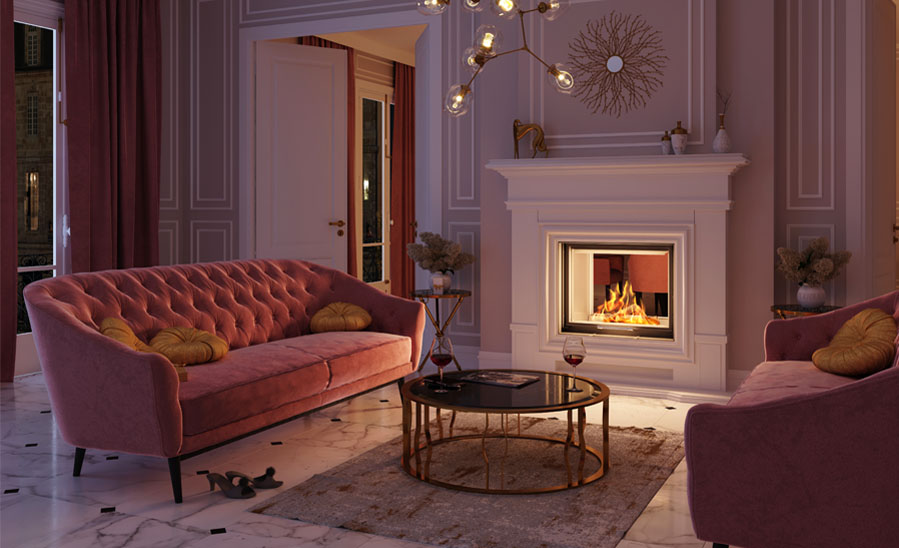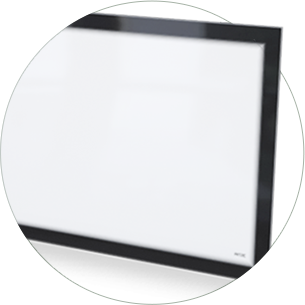 A special version of DECOR glass can be ordered for both standard and corner inserts. It is a variant for the most demanding customers who appreciate the above-average aesthetics of the fireplace - the glass provides an excellent visual experience and an enlarged vision of the fire, which will give a unique atmosphere in every house.
DECOR glass is made of heat-resistant ceramic glass, which ensures the reliability of the fireplace over many years.
It comes in two variants:
– Standard
– Elegance
W celu podniesienia walorów wizualnych kominka można również zamówić system dwuszybowy, w którym wizja ognia zawsze będzie wolna od osadów. Pozwoli to jeszcze bardziej cieszyć się domowym paleniskiem i znacząco poprawić estetykę wnętrza.
System dwuszybowy podnosi temperaturę w komorze spalania i tym samym gwarantuje maksymalną czystość szyby na każdym etapie palenia. Ponadto jest bezpieczny i ogranicza emisję ciepła w najbliższym otoczeniu kominka.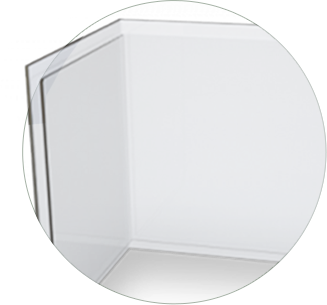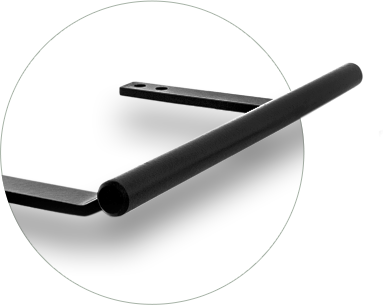 One of the most important elements influencing the appearance of the fireplace is the handle. That is why we give you the opportunity to fully personalise your products in this area, offering elegant handles made of stainless steel.
Our offer includes the ventilated models that we have distributed, as well as handles that fit the way the fireplace is opened:
standard, including INOX VENT, INOX VENT PORTAL, BLACK VENT, BLACK VENT PORTAL and BLACK BASIC;
guillotine, including INOX VENT G, BLACK VENT G, BLACK MINIMAL G. They fit all models of inserts, even after changing the direction of opening the door - check the available solutions and match the fireplace perfectly with the interior design!
The appearance of the fireplace can be positively influenced by the elegant ventilation hole covers, which are also included in the HITZE offer. Fireplace grilles with a classic design impress not only with their high aesthetics of workmanship but also with their versatility - they can serve both the supply and exhaust function in a fireplace.
We recommend two variants of fireplace grilles - SLIM and SLIM INOX, which are made of high-quality steel and are available in different sizes. We offer both straight and corner grilles!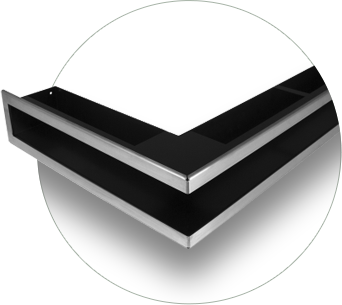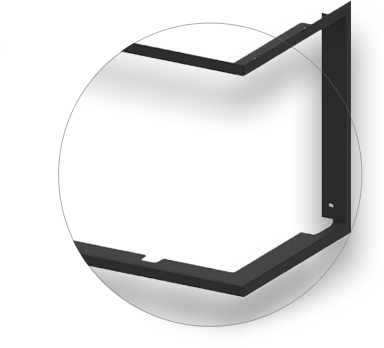 In order to increase the aesthetics of the fireplace, it is worth investing in dedicated masking frames, which are produced for most HITZE brand inserts. Their purpose is to cover the space between the fireplace casing and the door - it gives a really impressive effect!
The masking frames available in the HITZE offer are made of 2 mm thick steel and powder coated in a colour corresponding to the colour of the fireplace. Thanks to that they maintain their functionality and aesthetics for many years. You can install them fully by yourself!
Black combustion chamber lining
At HITZE we give our customers the possibility to adjust the appearance of a free-standing fireplace or fireplace insert to their own needs. Therefore, you can also choose an optional black lining of the combustion chamber, which will thus perfectly match the colour of the fireplace.
Made of ceramic concrete, it is not only elegant, but also provides all the necessary features that will affect the proper combustion and temperature of the fireplace.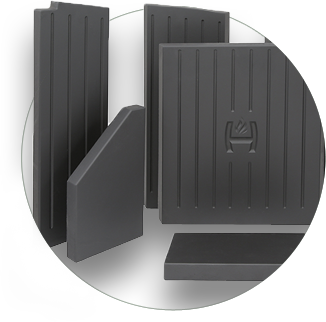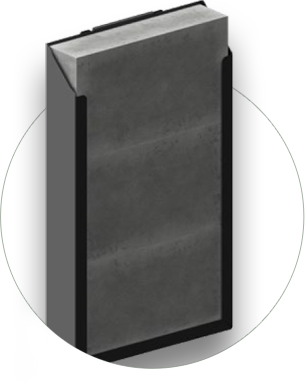 If you want your fireplace to maintain a high temperature many hours after the fireplace has expired, rely on a heat storage system. These are special blocks made of accumulating concrete that give off heat even 8 hours after the fireplace cooker expires! Thanks to this there is no loss of energy from the burnt wood, which is not only economical but also ecological.
All elements of the heat accumulation system are heat-resistant so they are not deformed or cracked, and thanks to the high density of the material used they ensure fast heating and long heat transfer.
Feet and other accessories
We want all HITZE customers to have as much choice as possible, that is why our range of accessories also includes:
feet that can be adjusted - in an additional option it is possible to raise them up to 10 cm with +/- adjustment from 3 to 5 cm;
glass bases - protecting the floor on which the fireplace is placed - made of tempered glass, show very high mechanical strength and resistance to the highest temperatures;
heat exchangers - economic solutions to save fuel and increase the efficiency of the insert - are installed at the flue gas exhaust and their task is to increase the surface area of the heat recovered from the flue pipe;
bioinserts for fireplaces - special overlays with bioethanol containers, which are mounted instead of the ash container and allow you to enjoy the charm of a bio-fireplace all year round.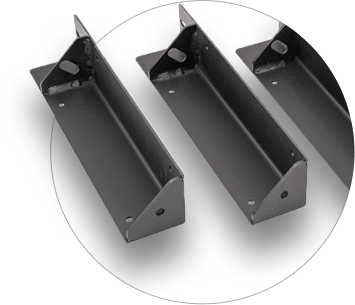 Company data
Stalko spółka z ograniczoną
odpowiedzialnością spółka komandytowa
EU VAT 9482603545
REGON: 361379132
KRS: 0000836475
Address:
GENERAL:
ul. Solec 24/253,
00-403 Warszawa
OFFICE / WAREHOUSE:
Gdyńska street 32
26-600 Radom