Ceramic Logs for Bio Fireplaces - Set 3
Accessories for bio fireplaces

Natural appearance

Ecological ingredients

Easy installation

Lightweight

High quality of execution

Temperature resistance and temperature fluctuations resistance
| | |
| --- | --- |
| | Find a Distributor |
Ceramic logs
available in the offer
HITZE
are decorative elements used as lining for fireplaces, both in bioethanol-fueled fireplaces and gas-powered devices. The ceramic elements are perfect for.
accumulate heat
and serve as a unique decoration, perfectly imitating real wood.
Ceramic logs
withstand temperatures over 1000°C and are made only from natural ingredients. 
In its offer, the company HITZE has przetłuamcz na jezyk anigielski, niemiecki, rosyjski i francuski: imitating various wood species. In the set, the customer receives a complete set of decorative logs consisting of 5 ceramic elements imitating real wood. The user receives a ready-to-use set that only requires arranging the logs in the bio fireplace chamber. Such decorative elements provide wonderful visual impressions, imitating the appearance of real wood. Ceramic logs do not wear out and can be used throughout the entire period of the bio fireplace's operation in which they have been installed.
The installation of decorative elements is intuitive and can be modified by the user according to the guidelines provided in the log installation instructions. Ceramic logs available in the offer HITZE They have been manufactured with great attention to detail, perfectly capturing the appearance of real wood. The process of creating clay-refractory elements involves the preliminary firing of the pre-made components at temperatures exceeding 1000°C. Then, a suitable coating is applied to the logs, giving the decorative wood pieces for bio fireplaces their final form.
Regardless of the version, each set is perfectly matched for use in HITZE bio fireplaces. The decorative wood for bio fireplaces should be placed in the combustion chamber near the burner but not directly on it. Proper arrangement of the logs is a prerequisite for trouble-free operation of the bio fireplace.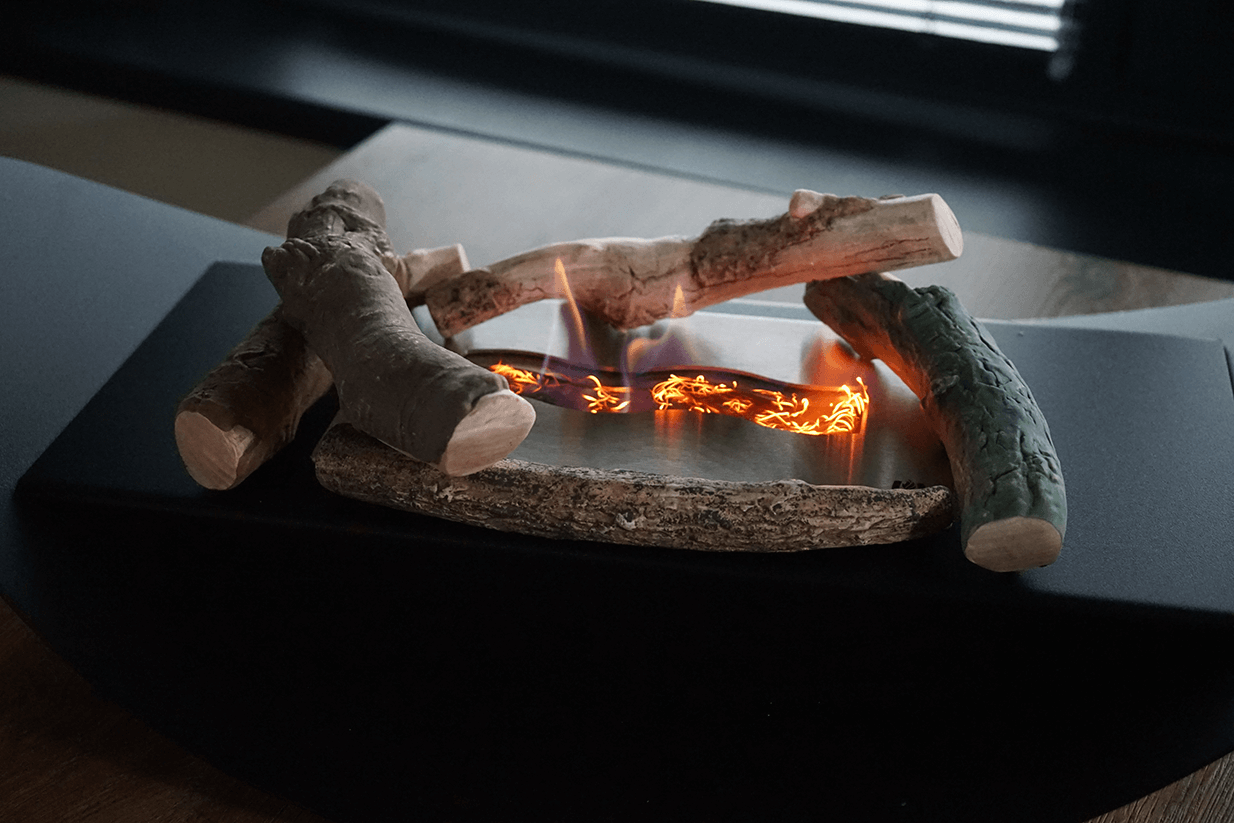 *Product may differ slightly from the one shown in the picture.