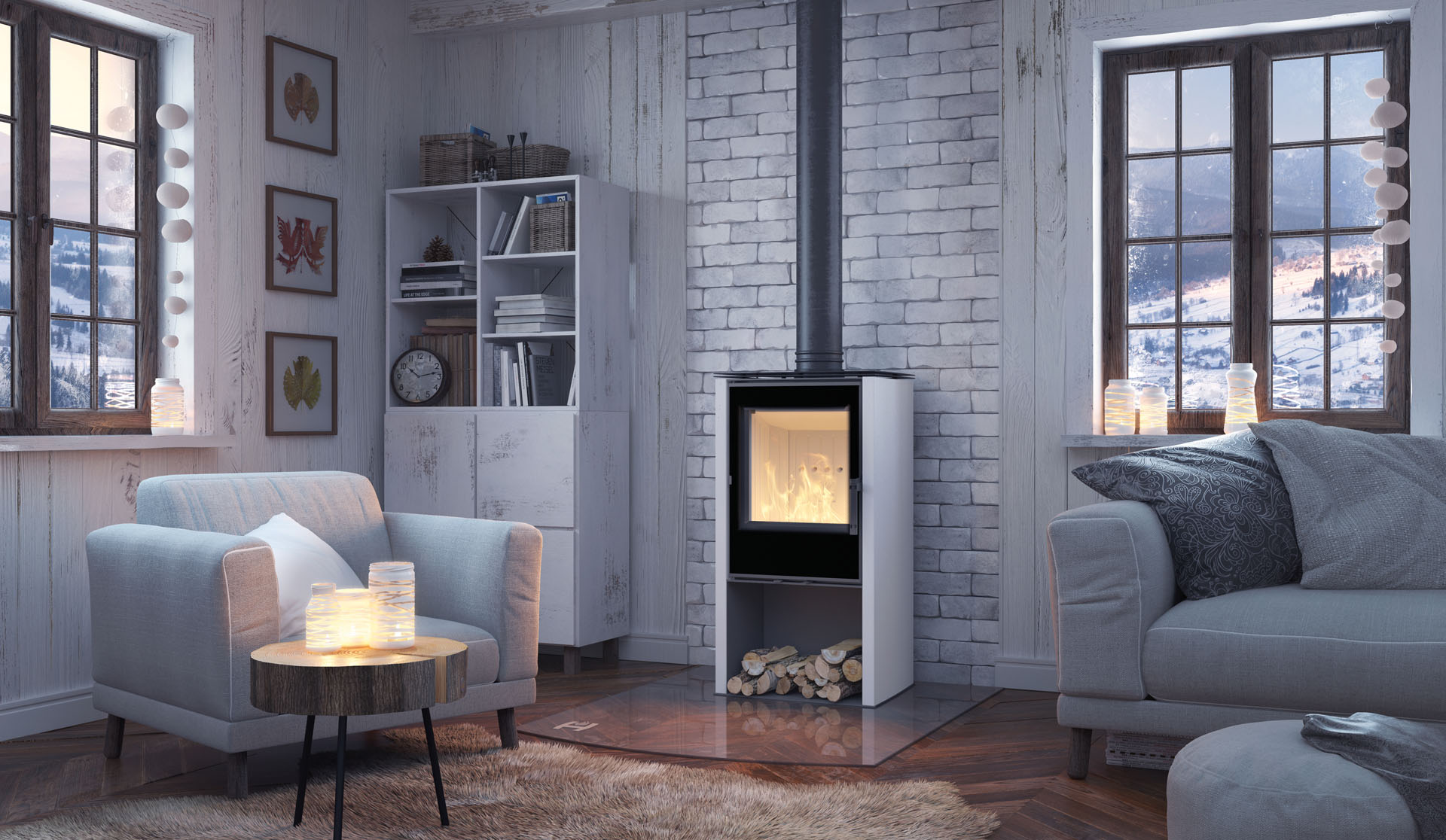 Piec wolnostojący LEGNO – wysoka wydajność i uniwersalność
W asortymencie sklepu HITZE oferujemy free-standing stoves, charakteryzujące się nowoczesnych designem i uniwersalnym wykorzystaniem. Wysoka sprawność energetyczna sprawia, że są one idealnym źródłem ciepła zarówno dla domków letniskowych, kamienic, mieszkań oraz domów wyróżniających się różną wielkością. Dodatkowo, atrakcyjny wygląd sprawia, że piecyk wolnostojący jest alternatywą dla standardowych obudów kominkowych. Kompaktowe rozmiary i wąska konstrukcja sprawiają, że piecyki mogą być z powodzeniem używane nawet w niewielkich pomieszczeniach, gdyż zajmują bardzo mało miejsca.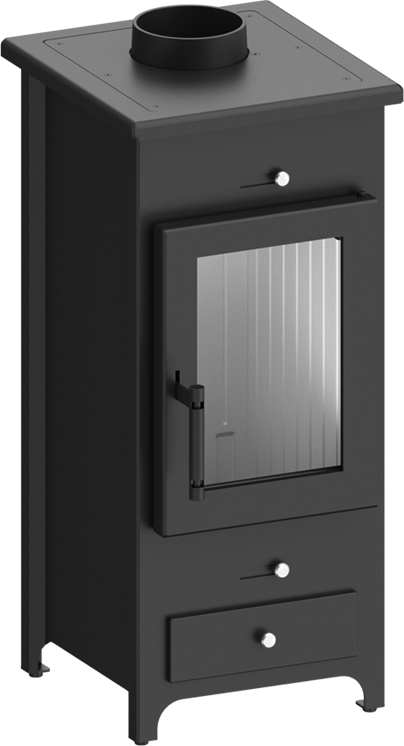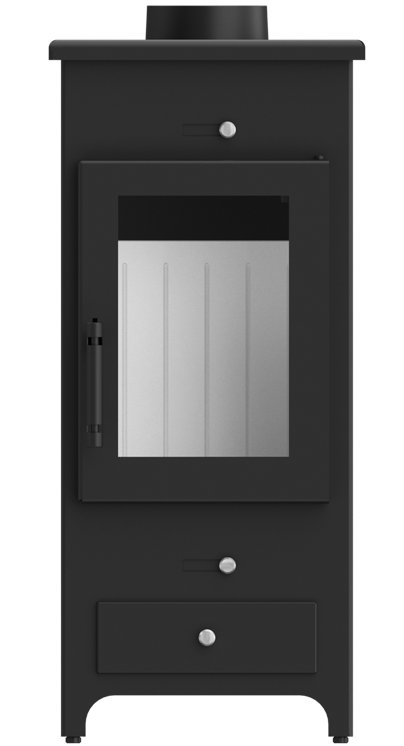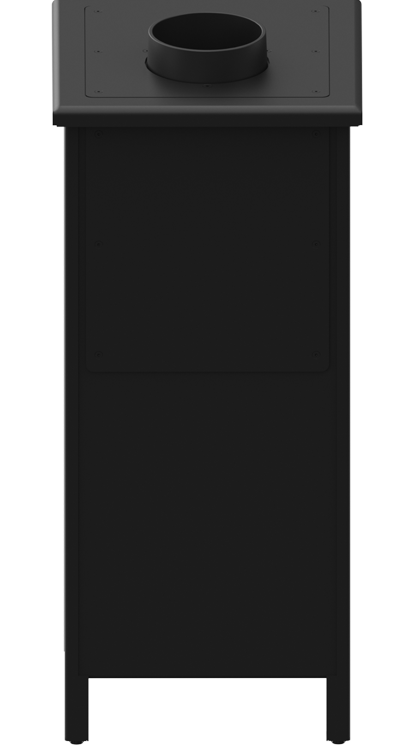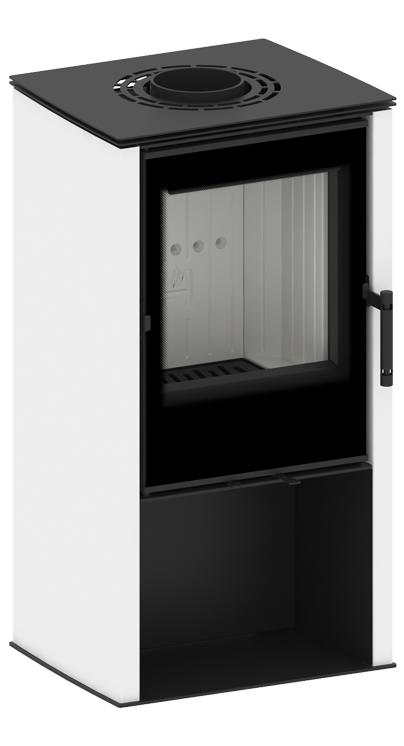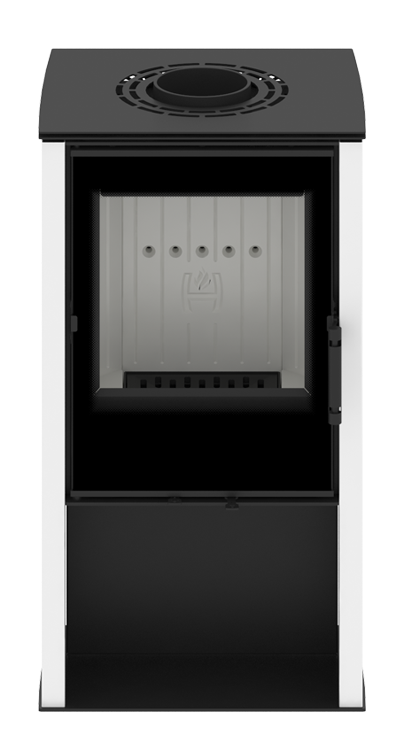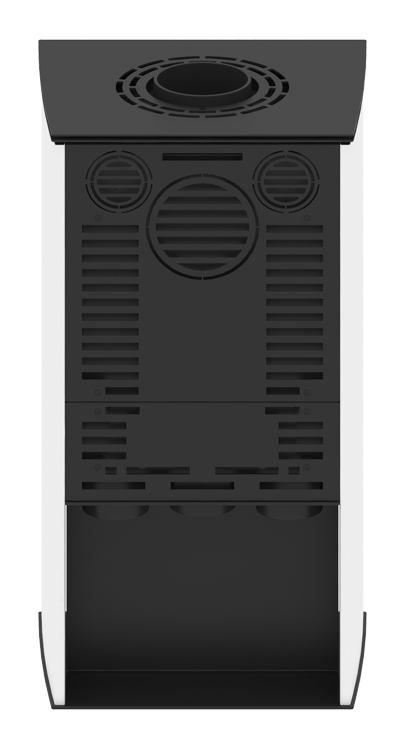 Solidne piece wolnostojące – wysoka jakość wykonania i długa żywotność
Do produkcji pieców wolnostojących dostępnych w naszym sklepie wykorzystano wyłącznie wysokogatunkowe materiały. Starannie wyselekcjonowana stal kotłowa posłużyła do wykonania płaszcza, z kolei ruszt powstał z żeliwa, a betonu ceramicznego użyto do produkcji komory spalania. W połączeniu z żaroodpornym szkłem ceramicznym, cała konstrukcja jest solidna i wytrzymała. Oprócz długiej żywotności, kominek wolnostojący charakteryzuje się również funkcjonalnością i obecnością nowoczesnych rozwiązań. Ich głównym celem jest zwiększenie wydajności piecyka oraz ułatwienie eksploatacji. Dwa deflektory mają za zadanie zoptymalizowanie całego procesu spalania, co w praktyce przekłada się na efektywną pracę kominka w każdych warunkach. Z kolei ograniczniki dymu czuwają nad bezpieczeństwem. Specjalnie zaprojektowana konstrukcja i łatwo dostępna szuflada znajdująca się na froncie, pozwalają na szybkie i przede wszystkim łatwe czyszczenie. Elegancki wygląd piecyków sprawia, że idealnie wpasowują się zarówno we wnętrza utrzymane w nowoczesnym, jak i tradycyjnym stylu. Razem z pozostałymi elementami, tworzą spójną całość.
Czym wyróżniają się kominki wolnostojące LEGNO?
Jedną z kluczowych zalet piecyków wolnostojących jest szeroki zakres mocy regulowanej, mieszący się w przedziale od 2 kW do 7 KW. Wąski kominek z pewnością przypadnie do gustu osobom, które cenią sprawdzone rozwiązania w nowoczesnym wydaniu. Czym charakteryzują się piecyki wolnostojące LEGNO?
LEGNO is an industrial design and above-average strength, which was achieved by using the largest possible steel elements. It also has small dimensions and many innovative solutions, such as:
Niezwykle praktyczny system czystej szyby sprawia, że kominki nawet w przypadku częstego używania nie ulegają zabrudzeniu
Duże palenisko w kształcie prostokąta o wymiarach 263 mm x 286 mm
Kominek wolnostojący jest wyposażony również w ograniczniki dymu, które poprawiają bezpieczeństwo
Zastosowanie dwóch przepustnic umożliwia łatwe kierowanie zarówno powietrzem wtórnym, jak i pierwotnym. Takie rozwiązanie daje pełną kontrolę nad działaniem kominka
Dwa wydajne deflektory, które dodatkowo podnoszą temperaturę w komorze spalania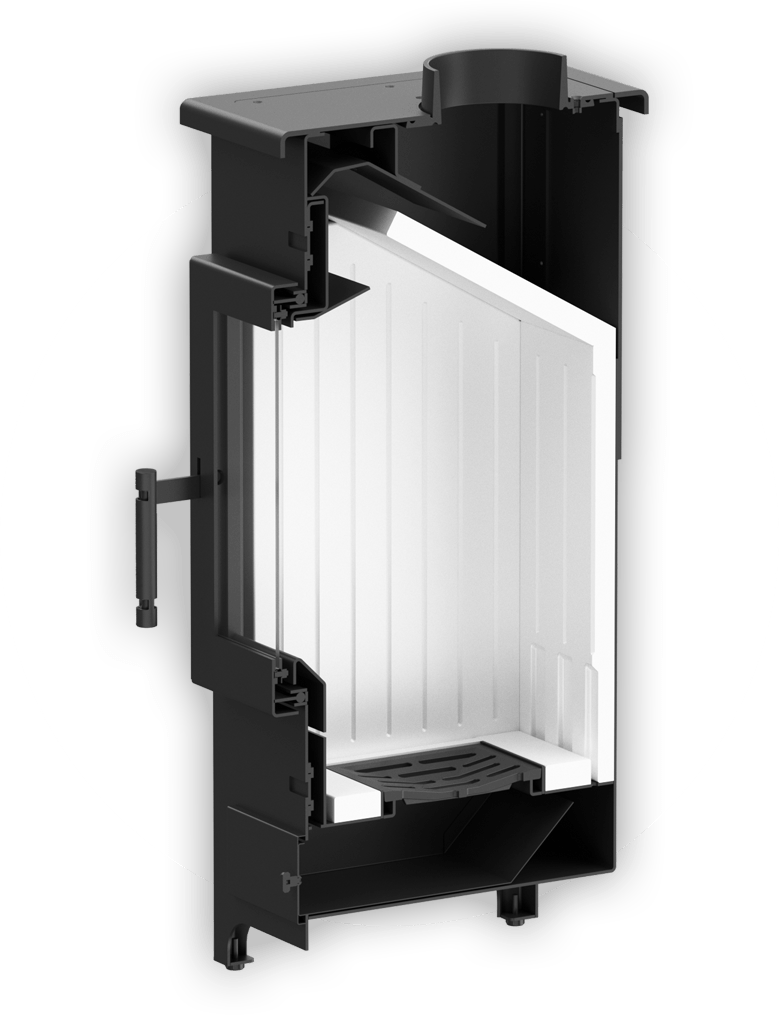 Clean glass system provided by the air curtainand air steering.
Innovative fumes limiter prevents its reversing during loading the wood.
Traditional ash drawer available directly from the front of the stove.
Cast iron grate with independent aeration.
Combustion chamber lined with ceramic concreteaccumulating warmth.
Double throttle primary and secondary independent air control: primary and secondary
Cast iron flue ø150 mm possibility of mountingon the top or back wall.
Piecyk wolnostojący marki HITZE – inwestycja na lata

Kominki wolnostojące dostępne w naszej ofercie są cenione m.in. za doskonale przemyślaną konstrukcją, długą żywotność i bezawaryjne działanie. Ponadto są ekologiczne i wydajne, a ich montaż nie wymaga ponoszenia kosztów związanych z zabudową. Proponujemy piecyki charakteryzujące się różnym wyglądem i mocą. Szeroki asortyment sprawia, że każdy z pewnością znajdzie model dopasowany do konkretnych wymagań. W razie jakichkolwiek pytań związanych z piecykami wolnostojącymi lub innymi produktami dostępnymi w naszej ofercie, zachęcamy do kontaktu z naszymi doradcami.
Company data
Stalko spółka z ograniczoną
odpowiedzialnością spółka komandytowa
EU VAT 9482603545
REGON: 361379132
KRS: 0000836475
Address:
GENERAL:
ul. Solec 24/253,
00-403 Warszawa
OFFICE / WAREHOUSE:
Gdyńska street 32
26-600 Radom