Free-standing bio-fireplace

Modern and stylish design
Multi-faceted vision of fire
Clean burning without smoke
Environmentally friendly
Adjustable burning intensity
Free-standing device
Stable construction
Made in accordance with EN 16647
| | |
| --- | --- |
| | Find a Distributor |
Bio-fireplace RAVE
It's a modern and stylish fireplace
Freestanding powered by bioethanol
which is capable of creating an amazing atmosphere anywhere in the room in which it is installed. Due to its stable construction
RAVE bio-fireplace
, is designed for installation both on the floor and on tables or countertops.
Free-standing bio-fireplace RAVE
It is characterised by its unconventional design, which makes it a perfect match for modern interiors.
Compact and stylish design The bio-fireplace and the wave-shaped burner provide an amazing vision of the fire accessible from all sides of the appliance. Bio-fireplace RAVE was equipped with original biopanelIt is equipped with an adjustable shutter thanks to which it is possible to regulate the intensity of its flame. The cover of the bio-fireplace has been marked with clear pictograms, influencing the safety of the use of the bio-fireplace. Together with the bio-fireplace, the user receives a dedicated shutter holder thanks to which it is possible to immediate extinguishing of the device. The bio-container itself has absorbent pad which prevents the bio-fireplace from spilling fuel if the appliance is inadvertently tilted.
The body of the bio fireplace has been made of boiler sheet metal" P265, which has been applie high-temperature fireplace paint, capable of withstanding temperatures up to 600°C. Bio-fireplace RAVE it modern and stylish design designed for quick and hassle-free installation directly on the floor, table or countertop. HITZE bio-fireplaces can be additionally equipped with a range of decorative elements, including ceramic logs, various types of decorative stones, or proprietary fiber simulating the effect of embers.
Key features:
Powered by biofuel

Multi-faceted vision of fire

Clean burning without smoke

Environmentally friendly

Stainless steel biopanel

Easy filling of the biobrick

Use of absorbent insert

Indicator of maximum filling of the biocontainer

Wave shaped burner

Refueling made easy

Free-standing device

Stable construction

Made of boiler plate

High-temperature fireplace paint

Possibility of using decorative elements

Biopanel shutter control element

Made in accordance with

EN 16647

| | |
| --- | --- |
| Fuel type | Bioethanol |
| Maximum capacity of the bioreactor (l) | 0,6 |
| Fuel consumption (l/h) | 0,23 |
| Fabrication material | P265GH boiler steel according to EN 10028-2 |
| Surface finish | High-temperature fireplace paint |
| Weight (kg) | 7,5 |
| Width x height x depth measurements (mm) | 700x162x400 |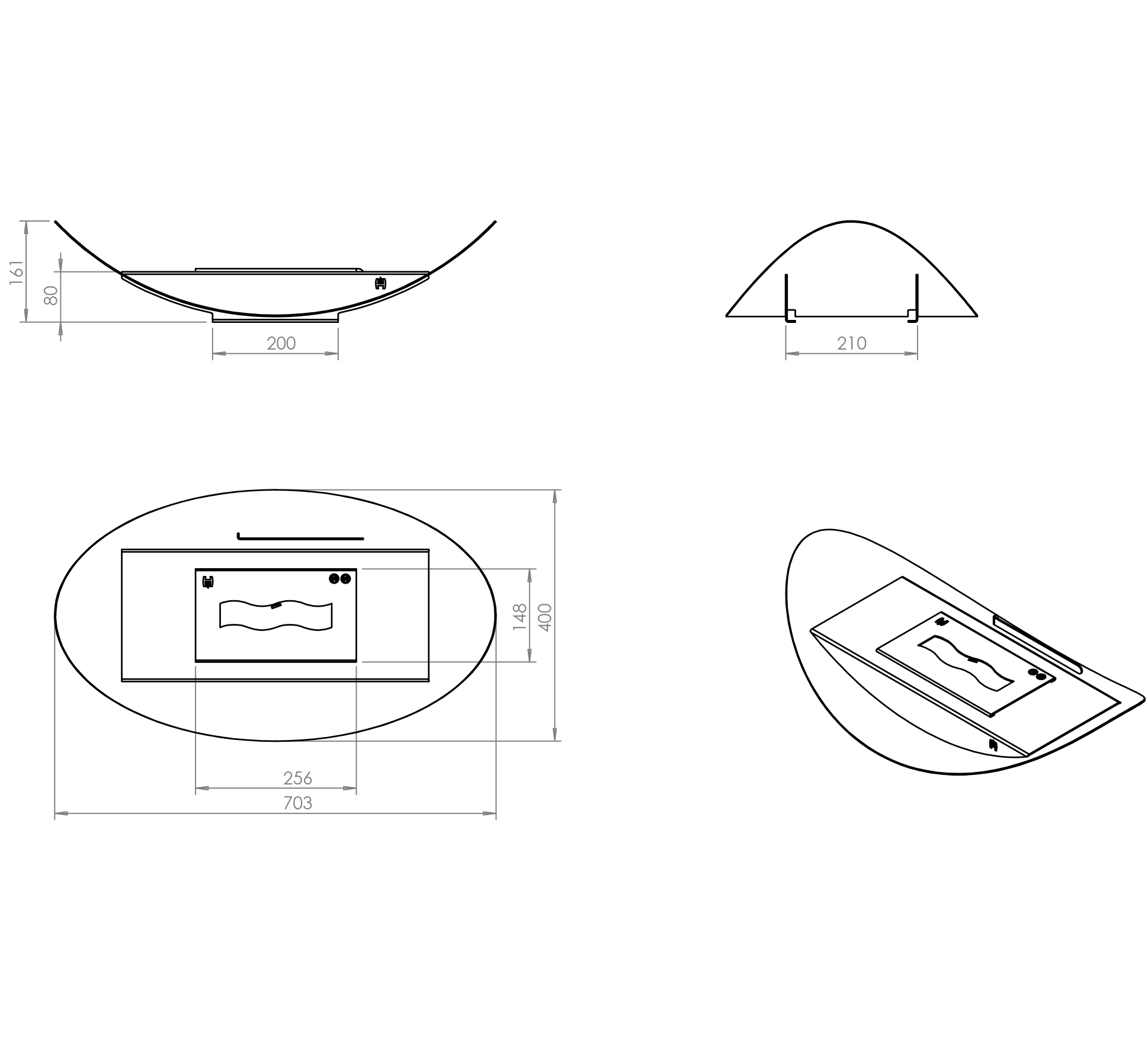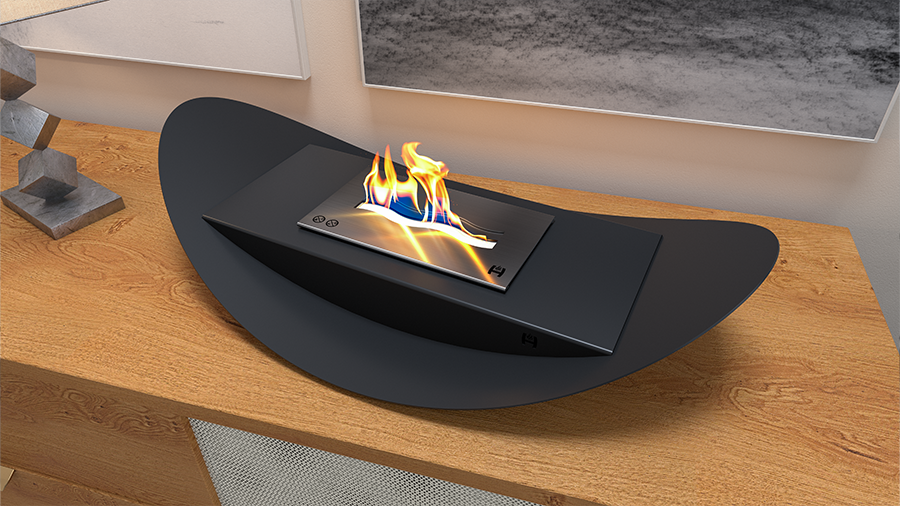 *Product may differ slightly from the one shown in the picture.