Modern and stylish design
Multi-faceted vision of fire
Decorative glazing as standard
Clean burning without smoke
Environmentally friendly
Device ideal for table/countertop
Made in accordance with EN 16647
| | |
| --- | --- |
| | Find a Distributor |
SOCA bioethanol fireplace
It's a modern and stylish fireplace
Freestanding powered by bioethanol
which is capable of creating an amazing atmosphere in any room it is installed in. Due to its stable construction and compact dimensions
SOCA bioethanol fireplace
, designed for installation on tables and countertops. Thanks to the use of a classic combination of black stove paint-coated steel and transparent heat-resistant ceramics,
SOCA bioethanol fireplace
It will successfully fit into any interior design.
Compact construction bio fireplace and its low weight make the device fully mobile, and the proprietary square biocontainer combined with four panes provides an amazing vision of fire. SOCA bio fireplace is equipped with dedicated screensaver for immediate shutdown of the device. The upper part of the biocontainer has been marked with clear pictograms affecting the safety of using the biofireplace. The biocontainer itself has a indicator of its maximum filling with biofuel and absorbent insert protecting the biofireplace from spilling fuel in case of accidental tilting of the device.
The body of the bio fireplace is made of boiler sheet P265, on which high-temperature fireplace paint, resistant to temperatures up to 600°C. SOCA is equipped as standard with four panes made of polished on both sides fireplace glass 4 mm thick, resistant to temperatures up to 800 °C. Glass increases the aesthetics of the device itself as well as protects its hearth. Installation and removal of the glazing is intuitiveand does not require any additional tools from the user.
SOCA biofireplace is modern and compact design, designed for quick and trouble-free installation directly on the table or countertop. HITZE can be additionally equipped with a number of decorative elements, including ceramic wood, various types of decorative stones, or original fiber imitating the effect ember.
Key features:
Powered by biofuel

Multi-faceted vision of fire

Clean burning without smoke

Environmentally friendly

Stainless steel biopanel

Easy filling of the biobrick

Use of absorbent insert

Indicator of maximum filling of the biocontainer

Square burner

Free-standing device

Stable construction

Made of boiler plate

Polished glazing made of fireplace glass on both sides

High-temperature fireplace paint

Possibility of using decorative elements

Burner saver included

Made in accordance with

EN 16647

| | |
| --- | --- |
| Fuel type | Bioethanol |
| Maximum capacity of the bioreactor (l) | 0,3 |
| Fuel consumption (l/h) | 0,1 |
| Fabrication material | P265GH boiler steel according to EN 10028-2 |
| Surface finish | High-temperature fireplace paint |
| Weight (kg) | 2,7 |
| Width x height x depth measurements (mm) | 210x210x153 |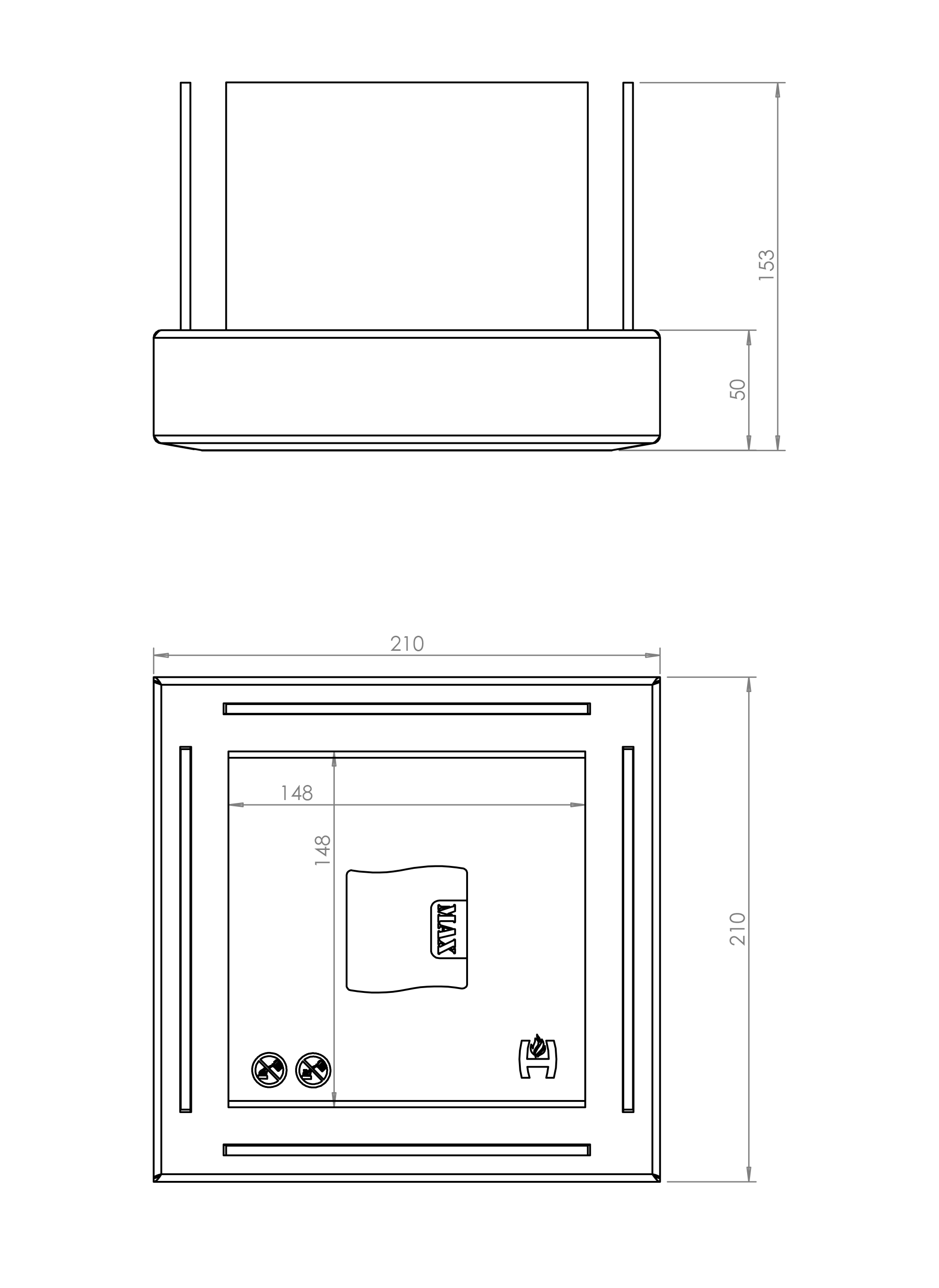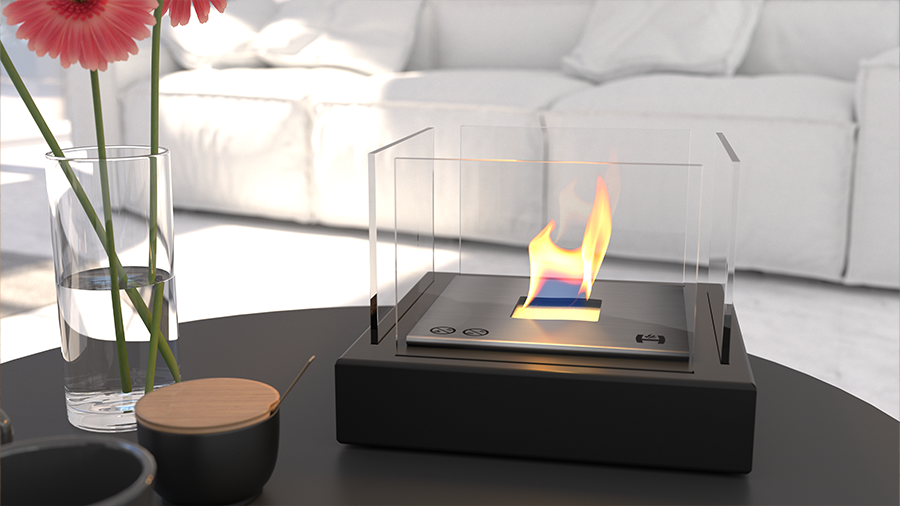 *Product may differ slightly from the one shown in the picture.