| | |
| --- | --- |
| Energy class: | |
High heating efficiency over 80%.
It meets environmental standards thanks to its low emissions.
Adapted for open and closed system operation.
Fireplace insert suitable for recuperation.
| | |
| --- | --- |
| | Find a Distributor |
QUALITY:
The water jacket (heater) is made of high-quality P265GH boiler steel with a thickness of 4 mm.
Solid shell welds are formed on a welding robot.
A reinforced door profile was used.
SECURITY:
The built-in coil is an automatic jacket cooler.
The innovative ventilated handle protects against burns.
ECOLOGY:
The system of flue gas afterburning and the placement of the water jacket above the hearth translates into extremely high efficiency of the cartridges.
CLEANLINESS:
The air curtain provides a "clean glass" effect.
Easy cleaning is made possible by a cast-iron grate with a removable ash bin.
INSTALLATION:
Possibility of open and closed system operation.
It is suitable for homes with recuperation.
EASY TO OPERATE:
A built-in inlet with a throttle allows smooth integrated regulation of the amount of incoming air.
OTHER EQUIPMENT:
ceramic deflector,
vertical flame tubes,
Steel stub, adjustable feet (+4 cm),
heat radiators.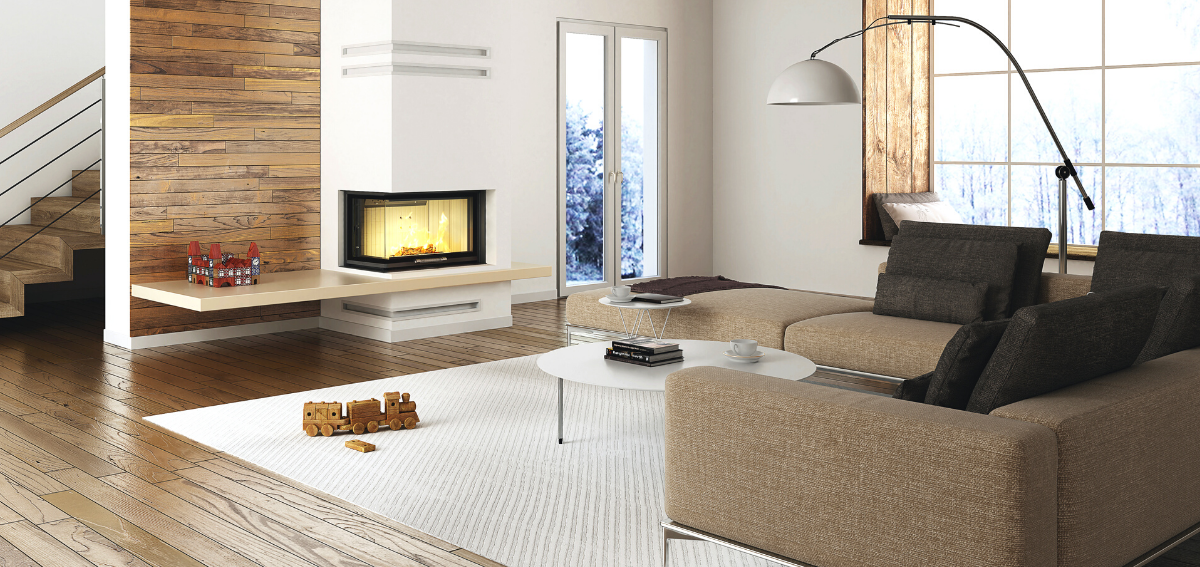 | | |
| --- | --- |
| Energy class: | A+ |
| Ecodesign | + |
| BlmSchV II | + |
| 15a B-VG | + |
| Heating load range [kW] | 9,5-24 |
| Possibility of warm housing | NO |
| Water jacket capacity (dm³) | 45 |
| Thermal power of the water circuit (kW) | 7,2 |
| Nominal power (kW) | 19 |
| Fuel type | seasoned hardwood (beech, birch, hornbeam) with a moisture content of 12-20% |
| Thermal efficiency [%] | 83 |
| CO emissions at 13% O2 (g/m³) | 0,666 |
| Pollen emissions at 13% O2 (g/m³) | 0,025 |
| Flue gas temperature (°C) | 226 |
| Active area of outlet grilles (cm²) | 1330-1520 |
| Active area of inlet grilles (cm²) | 760-1240 |
| Flue diameter [mm] | 200 |
| Inlet diameter [mm] | 125 |
| Material | P265GH boiler steel grade according to EN 10028-2 |
| Measurements of the glass in the fireplace (mm) | 680 x 530 |
| Weight (kg) | 217 |